Tom Hanks stars in new music video and it's awesome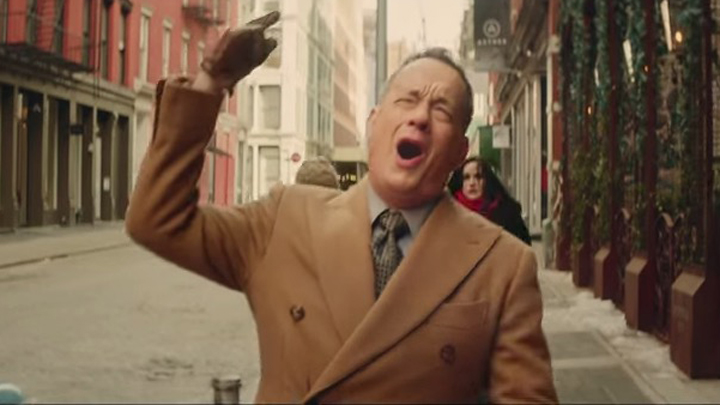 Tom Hanks is known for his superb acting skills and ability to transform into any character he plays. But in the last few years, he hasn't had as many big roles as he did in the 90s and 00s, so we were very excited when we heard the 58-year-old had starred in a new video clip.
Ad. Article continues below.
The follow-up to the ear worm "Call Me Maybe" (you probably heard your grandchildren playing it non-stop a few years ago), "I Really Like You" is very bubblegum pop-y and it is very funny to see Tom Hanks singing along to the sickly sweet lyrics as he goes about his day.
Tom even does a Broadway-style dance in this delightful clip….but you just have to see it to really enjoy it for all it is. Good on you, Tom, for having a sense of humour!
Watch "I Really Like You" by Carly Rae Jepsen below: