Tom Hanks reenacts all of his movies in just 7 minutes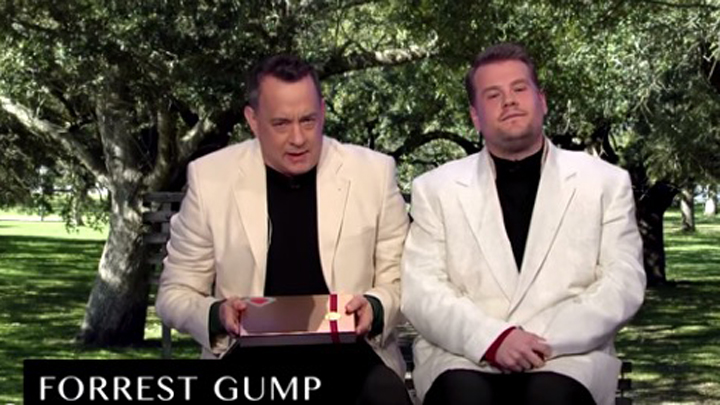 If you needed another reason why Tom Hanks is one of the greatest actors of our time, let this be it. On Monday, Tom and The Late Late Show host James Corden reenacted every single movie that he has starred in, in seven minutes.
Ad. Article continues below.
The outcome is hilarious and he pokes fun at some of his less known films, as well as his biggest, such as Forrest Gump, The Green Mile, Sleepless in Seattle, Saving Private Ryan and Cast Away.
Tom Hanks was also in the spotlight earlier this month when he featured in Carly Rae Jepsen's music video.
Watch the awesome video below and tell us, what is your favourite Tom Hanks film? Is he one of your favourite actors?