Tired of slow walkers: city creates lane for texters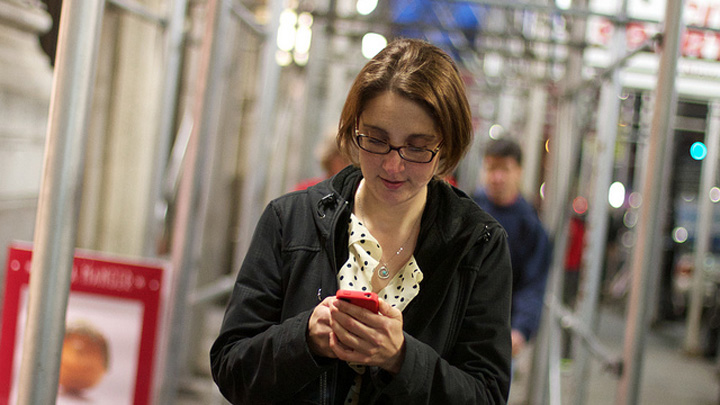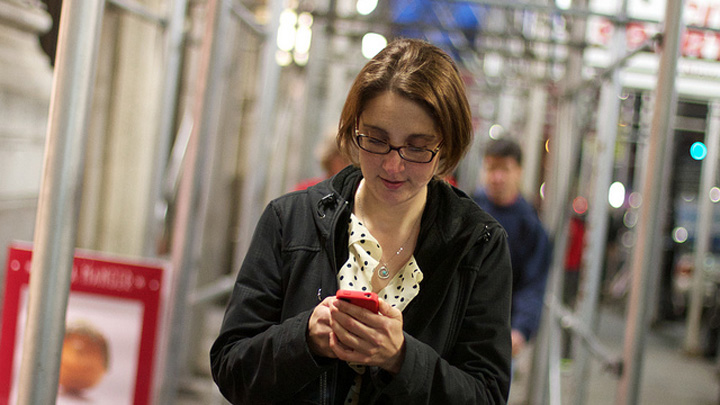 Give someone a mobile phone and they will take a mile…or walk a mile and bump into you several times! In technology news this week, one Chinese city has decided to combat this issue by creating something to rival the bike lane: the mobile phone lane.
We aren't all glued to our phones but often we do walk a little bit slower when we have a message or call to attend to, and sometimes don't watch where we are going.
The city of Chongqing in south west China, known for its faux Western architecture, is trialling a sidewalk on one of its busiest tourist streets that divides it into two lanes, with one side for mobile phone users.
While the new lanes are for safety and public interest, the developer, Long Cheng said that people must be careful not to walk while playing with their phones no matter what. The mobile phone paths mimic a successful experiment in Washington DC in July.
Ad. Article continues below.
Chongqing took a stand against texting tourists and decided on this innovative concept – the street has warning signs painted in white, proclaiming: "Cellphones. Walk in this lane at your own risk".
"There are lots of elderly people and children in our street," Nong Cheng, a spokesperson for a local property management company, told the Associated Press, "and walking with your cell phone may cause unnecessary collisions".
I think this is a great idea in our cities where pedestrians share footpaths with bikes, scooters, skateboards and fitness clubs and if mobile phone users can realise they are causing a disturbance, perhaps they will put down the phone.
Yes, it's finally come to this: Smartphone users get their own lane on the sidewalk. http://t.co/vQQaaY2mIM pic.twitter.com/ZN9OooqJXl

— USA TODAY (@USATODAY) September 15, 2014
With numbers of smartphone users soaring year on year, do you think something like this would be worthwhile in Australia? Or is it encouraging unsafe transit? Tell us below!