Three tips for finding the right mobile phone plan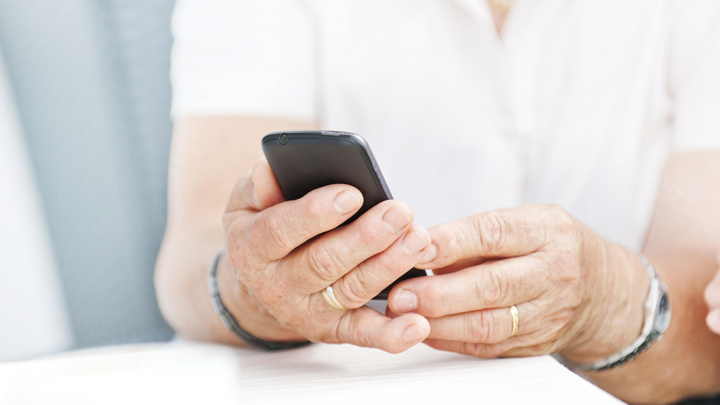 Finding a mobile phone plan to suit you can be a tricky and daunting process. Heated competition between mobile service providers these days means there's a sea of different mobiles plans to choose from. However, this really works to your advantage as it means you can find the one that is exactly right for you. Take advantage of the variety and follow the three simple tips below to find your mobile phone plan match.
Prepaid vs postpaid: which is right for you?
Deciding whether to go prepaid or postpaid is an important choice you'll have to make when looking for a new mobile plan. Prepaid lets you stay in control of your spend because you pay upfront every month for your mobile phone plan. Prepaid mobile phone plans offer the ultimate flexibility and because the credit is limited, you (or your grandkids) can't accidentally rack-up huge fees in excess usage charges. With postpaid you receive a bill for your previous month's usage and any extra costs are simply added to your monthly bill. The benefit of this option is the ability to always be in contact with friends and family, even if you've exceeded your credit, as your allowance isn't restricted. Prepaid and postpaid both have their own unique benefits, so pick which best suits your lifestyle.
BYO phone for the ultimate in flexibility
SIM-only mobile plans, meaning you bring your own handset, instead of buying one bundled with a mobile plan, are a great option for those who don't want to commit to a 12 or 24-month contract. The benefit of bringing your own device (BYOD) is you aren't stuck with the same mobile phone for the life of your mobile phone contract which means you can change your mobile phone or mobile service provider whenever your needs or mobile habits change. Depending on your preference, you can either buy a new mobile phone outright or if you don't mind not having the newest mobile phone on the market, you could use a hand-me-down phone.
Ad. Article continues below.
Find your perfect data match with a calculator
Avoid excess data charges and find your mobile plan match by using an online 'data calculator'. As the name suggests, he the online calculates a monthly data allowance for you based on your exact browsing habits, such as how often you read emails, access social media and watch videos. From there, you can find a mobile phone plan you're less likely of going over your data limit and incur excess data usage charges. Try to find a mobile phone plan with a little more data than the calculator recommends, as it will come in handy when travelling in Oz and having to rely on WiFi, as well as in case of emergencies.
Ultimately, everyone is different, and the same can be said for mobile phone plans. With these tips in mind, it's easy to find a plan that suits both your lifestyle and your budget.
What plan are you currently on? Will you consider changing now?