This will put a huge smile on your face!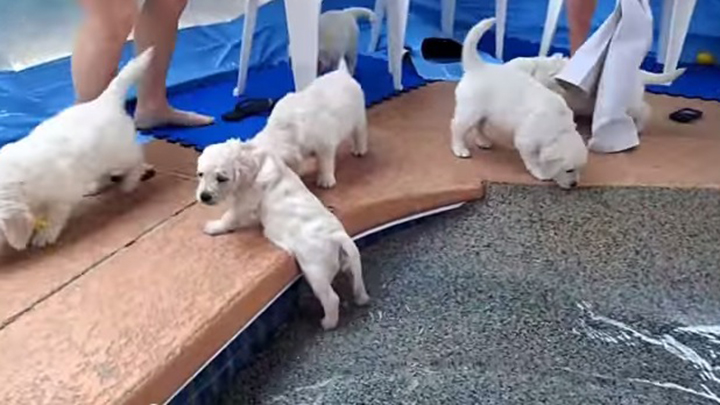 This morning I woke up, checked my Facebook feed, watched this video and for the rest of the hour I've had the biggest, silliest smile on my face.
Ad. Article continues below.
There's something about puppies that just makes you so smiley!
This video of golden retriever puppies going swimming for their first time is just so unbelievably cute! It reminds me of the first time my labrador-retriever jumped into the pool and realised he loved swimming!
So share some Friday happiness with us and let this adorable viral video of swimming puppies make you smile too 🙂