This week's famous people out and about... in pictures!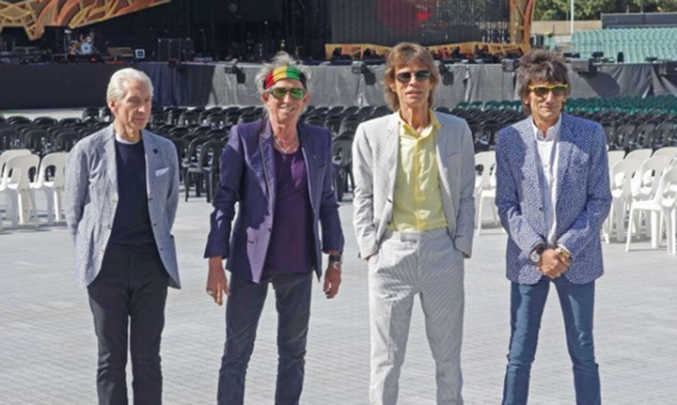 Why buy the trashy magazines… when you can get your fix of what happened to the world's maturing stars this week right here… in pictures! Smile and enjoy this little bit of lightness for the evening. Tell us who you think is ageing the best…
The Rolling Stones dropped into Adelaide
Melanie Griffiths stepped out at the 2014 Power of Pink
Susan Sarandon and Okello Sam were rehearsing for the November 1st Hope North Gala at City Winery honoring Forest Whitaker
Brad Pitt At The 58th BFI London Film Festival
Brad Pitt attends the Gala Premiere of Fury at the 58th BFI London Film Festival
20th Century Fox celebrates Mel Brooks and Young Frankenstein 40th Anniversary With Mural And Street Dedication At Fox Lot at Fox Studio Lot.
Annie Lennox attends Annie Lennox attends SiriusXM's 'Iconography: Annie Lennox" on SiriusXM's OutQ Channel
Neil Sedaka performed at Royal Albert Hall
Billy Idol performs on stage for SiriusXM's Artist Confidential Series At The Troubador In Los Angeles
Matthew McConaughey attends the 28th American Cinematheque Award honoring Matthew McConaughey at The Beverly Hilton Hotel
Freddie Edwards, Rick Parfitt, Francis Rossi, Andrew Bown and John Edwards of Status Quo perform on stage as the band play their first ever unplugged concert to promote the new album Aquostic at The Roundhouse on October 22, 2014 in London, United Kingdom
The Boomtown Rats perform in Sheffield, UK
Gene Simmons signs copies of his book in London