This video of an older couple at the airport has already warmed millions of hearts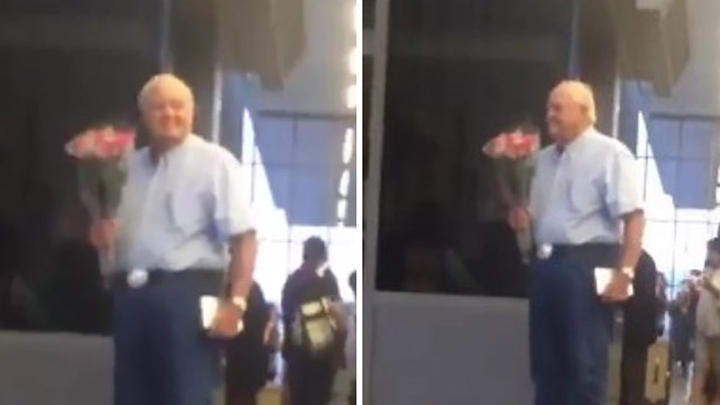 We've seen it in movies and sometimes, we've even got to witness it ourselves at airports around the world. It's the universal anticipation of one person or family waiting to see their loved one come off their flight.
One man captured at an airport has warmed the hearts of millions just days after a video of him standing with a bunch of flowers at an airport was uploaded.
The man waits patiently for his wife, and as she approaches, he enthusiastically grabs her in a tight hug and kiss. It's clear just how much this man loves his wife and how much she adores him.
And they say love is dead!
See the wonderful video below and tell us, has anyone ever done something like this for you?
Ad. Article continues below.
This is true love.Chris GQ Perry

Posted by Chris GQ Perry on Monday, 7 September 2015