This useful trick could change the way you use Facebook!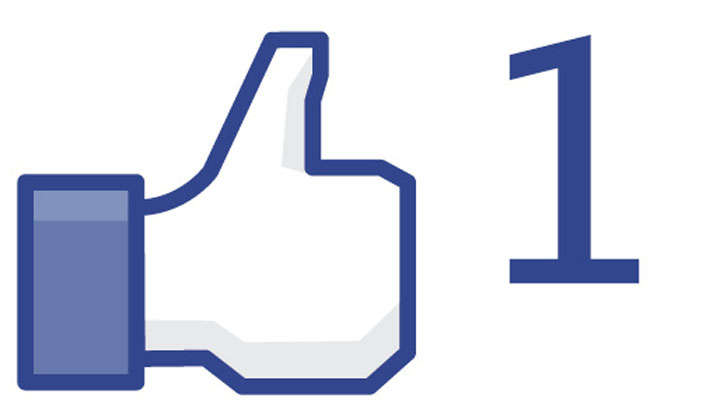 Facebook released a new tool recently and it's incredibly useful! If you are on the run and want to read another time, or want to show your family later, the 'Save' tool is great!
You can now save items like links, places, movies, TV shows and stories to revisit, read and watch at a later date.
Users can view their own 'Save' lists by going to their saved items in the "More" tab on mobile or by clicking the link on the left hand side of Facebook on a computer. Then, you can sort the saved items by category and then share them with friends!
So, why is this great for you? Well, if you are in a craft club, you can save any interesting craft articles, pictures or how-to videos you come across on Facebook and then share them with your craft club friends at a later date!
If you see a link to an article that you know your children or grandkids would love, simply save it and then you can pull it out when you're home that night!
Ad. Article continues below.
Here's a guide on how to save your favourite content: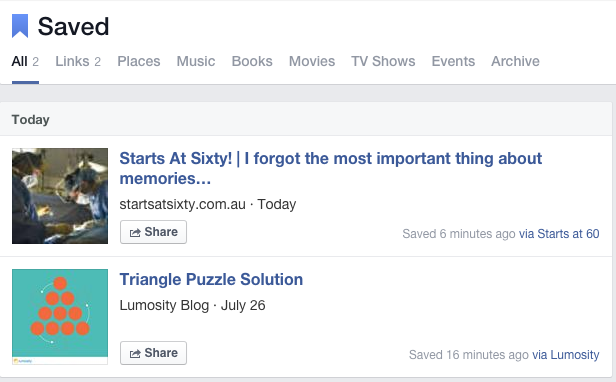 There you have it! It's that easy. Tell us, what do you save on Facebook?