This story is just a bit of fluff, but we think you'll love it!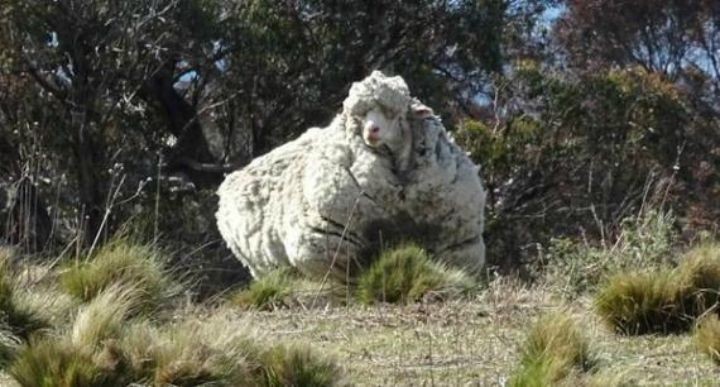 We all know what it's like to feel like we need a haircut. We feel scruffy and unkempt and as your hair gets longer it can really start to get on your nerves. Spare a thought then for Woolley, he's waited 5 years for a haircut but the results were worth the wait. Not only does he look better but he must feel a lot lighter and less..well, fluffy.
The sheep was found and rescued by the RSPCA staff after it was reported by a member of the public. But it was so woolly its life was at risk, as sheep can develop serious medical conditions if they are not regularly shorn.
This wasn't a trim, they had to call in a specialist for the job, but in the end the results were worth it.
A national shearing champion was been called in by the RSPCA to shear a heavily overgrown sheep, which was found near Canberra yesterday
Crazy day to shear a sheep with the whole world watching. Make sure you also watch @rspcaact for updates today!! pic.twitter.com/Liifdab2L0

— Tammy Ven Dange (@tvendange) September 2, 2015
Ad. Article continues below.
The call went out for a man or woman equal to the task, and the man who stepped forward was four time Australian Shearing Championship winner Ian Elkins. Ian has won 110 open shearing competitions, so they got the right shearer for the job. Originally the RSPCA wanted to shear the animal yesterday, so they could see if the sheep was injured under its fleece. It's not known if  Woolley had lost his herd or been neglected.
Being too fluffy can make it impossible for sheep to go to the bathroom, which has to be pretty uncomfortable. The other concern was that he hadn't been around people in a very long time, so he's not used to being handled. One runaway Tasmanian sheep, known as Shaun, lived in the wild for six years and was found with fleece that weighed more than 20 kilograms.
Almost done of first pass. 2nd pass then vet check. I'll be offline for 1hr. Please see @rspcaact for more updates. pic.twitter.com/UzV6gVUv4M

— Tammy Ven Dange (@tvendange) September 2, 2015
The fleece weighed in at over 40kilograms and the RSPCA are looking for a new home for the newly slimmed down Woolley.
Ad. Article continues below.
Doesn't he look better? He's tiny under that massive woolley coat.
Woolley is a nice name but there has to be something more imaginative that we could call him, any ideas?