This real-life Spiderman is scaling the streets to help the homeless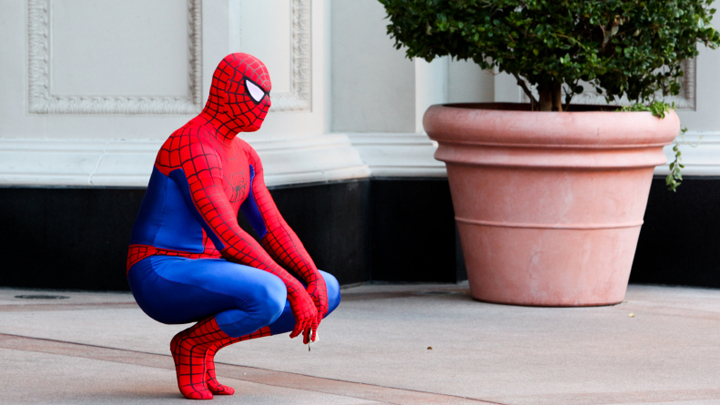 After joining his local church group, an observant bartender noticed a huge issue with meal services for the homeless – there was never enough food. Noticing that the line of those in need was always longer than their food stocks had anticipated, this 20-year-old volunteer decided to take matters into his own hands, and now wanders the streets of Birmingham in a Spiderman costume, handing out sandwiches to the most vulnerable.
Speaking to the Daily Mail, the mysterious marauder revealed the lengths he goes to to keep his identity hidden.
"I've had to the classic thing of buying a sandwich usually from Tesco in normal clothes and then go up an alley and change into my Spider-Man outfit".
Why all the secrecy? The masked hero says he would like the focus to be on what he's doing, rather than who he is, and his awareness campaign has definitely kicked off. Creating a Twitter handle and Facebook page for his alter ego, BrumSpiderman (as he's known) regularly updates his fans with homeless statistics and photos of his work. He has gained over 1500 followers since his first post in early March.
"People have said they were going to go out with their friends and do the same." He told the Daily Mail, "[they] have asked to contribute to the sandwiches but I've got enough money to do this. I want to see them go out themselves and do it".
Ad. Article continues below.
A local YouTube channel caught BrumSpiderman in the act.
What do you think of BrumSpiderman's plight? How are you involved in your community?