This newborn baby gorilla is guaranteed to make you smile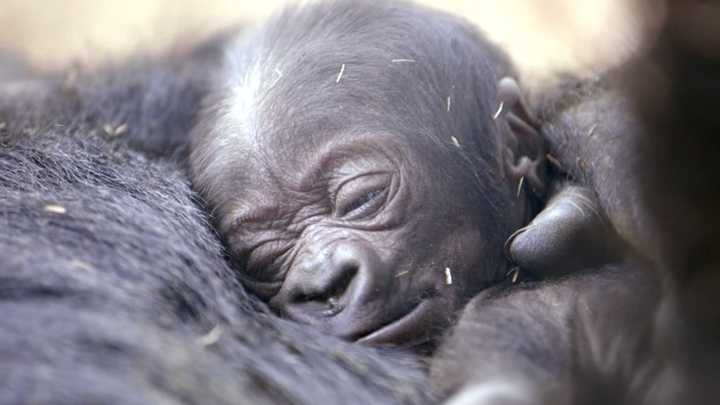 Zookeepers at the San Diego Zoo have been enamoured since the very first moment they met this newborn baby gorilla on the 26th of December.
Ad. Article continues below.
The little baby boy has yet to be named but visitors and keepers alike have been focused more on how close the mother Jessica and the baby are.
According to Nerissa Foland, the senior zoo keeper, "Mom has been doing really great…She's holding her baby and pats the baby all the time".
The western lowland gorilla popular is highly endangered so it is an added bonus that the infant and his mum are doing so well – in fact, 34-year-old Jessica didn't need any human assistance and has a very natural instinct for mothering, no doubt because this is her sixth!
Watch this video to see the bond for yourself….it's so sweet: