This musical star is making a movie about the Obamas!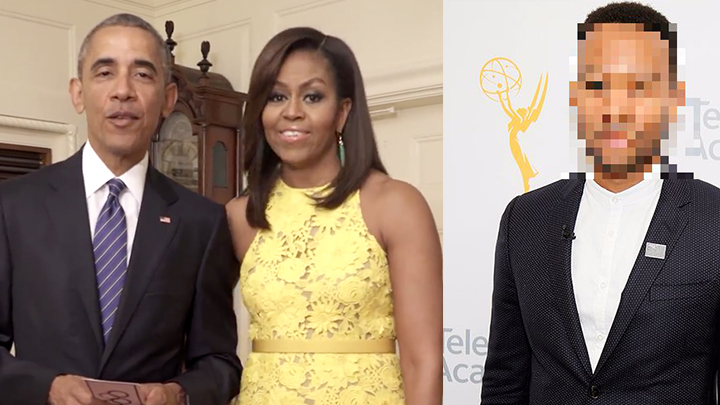 It's hard not to love the Obamas!
There's a horde of celebrities and many in the general population who think the world of Barack and Michelle Obama, but the executive producer to the movie that chronicles their first date can't stop gushing about how wonderful they are.
John Legend spoke to reporters over the weekend about the film, Southside With You, which he is the executive producer for. Set during the span of one day, the film takes the audience through the first date of President Barack Obama and First Lady Michelle Obama – who then went by Michelle Robinson.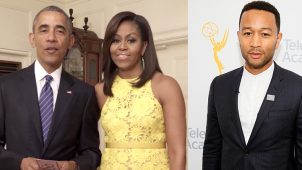 Speaking about the power couple, he said, "I've been around both of them quite a bit and I think they are just so cool. We are so fortunate to have two people who are so brilliant, so authentic, so honest and full of integrity and who have a true love for each other and create this beautiful partnership together as the representative couple of America."
Ad. Article continues below.
As for what makes the couple so "cool," Mr Legend offered his own insight.
"What's so cool about them to me is that, with all this power, with all this grandeur that surrounds the office they're still really down to Earth," he said.
He continued, "They still are really in touch with the people and still so relatable and I think that comes from the fact that they know where they come from and know where they met."
"I think they still carry that with them everywhere they go and I think it gives them perspective," he said. "Whether they're in the White House or hanging out with their friends or wherever they are, they're authentic and that's what I think about the President and First Lady."
Much has always been written about the great love that Mr and Mrs Obama share, and this movie will offer an insight into that legendary first date in 1989 that started it all.
Ad. Article continues below.
In the trailer, the First Lady resisted the famous charm of the current USA President, but it's clear the future power couple has an undeniable – and adorable – chemistry, and both have the same aspirations.
Watch the trailer of the movie below:

Bonus video. When the Olympics started, President Obama's Facebook page posted this adorable video:
Do you agree with John Legend? Will you be interested in watching the movie?