This little cutie needs a name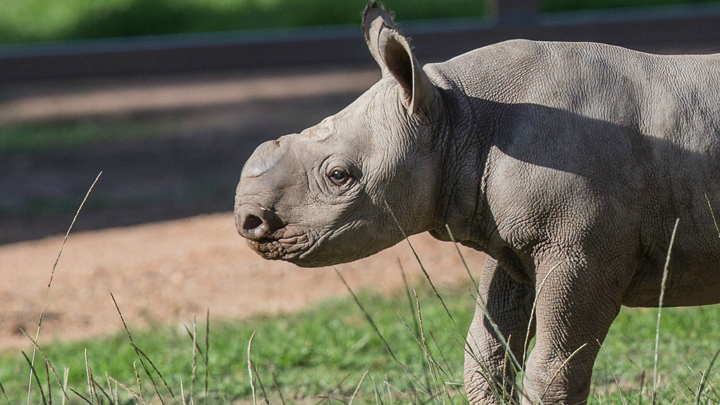 A male Black Rhinoceros calf at Taronga Western Plains Zoo will soon make his debut appearance. But first, he needs a name!
The Black Rhino calf was born five weeks ago to mother Bakhita and is the third born in the Dubbo zoo's breeding program in the past 10 years.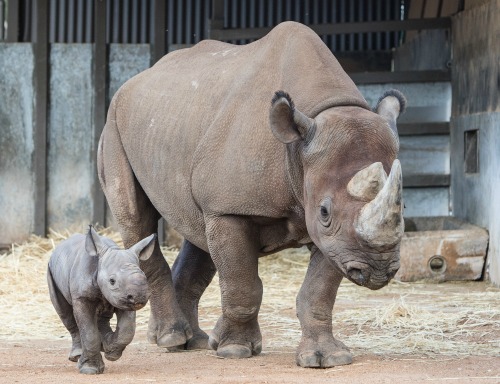 The calf – we're calling him Rodney for now – is already a little nugget, weighing around 40kg. He will grow to be three metres long, up to 180cm tall and between two and three tonnes on the scales.
Keeper Jake Williams says, "He is very confident and bold. He's full of energy and likes to run flat out around the yard first thing in the morning."
Ad. Article continues below.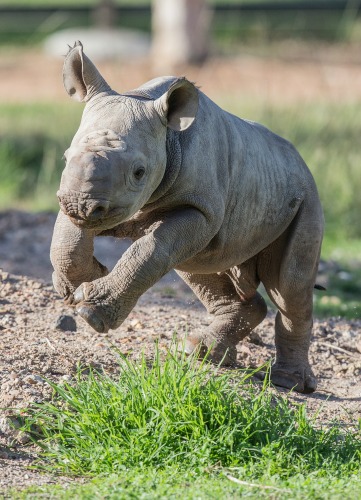 Like most toddlers, he likes to run away from his mum then come galloping back to her. "He's a strong calf and doesn't show much fear," says Mr Williams.
How lucky Rodney is to be growing up safe from poachers. Black Rhinos have been hunted almost to extinction and are on the World Wildlife Fund's critically endangered list.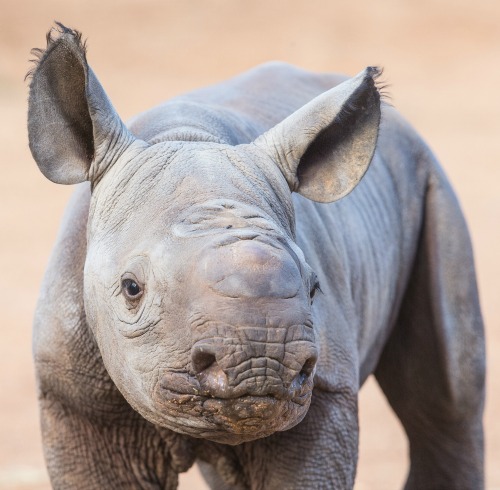 Ad. Article continues below.
"Already this year, 550 rhinos have been poached in South Africa alone," says Matthew Fuller, general manager of Western Plains Zoo. "The situation is devastating. "
It's believed the world's remaining population of Black Rhinos is just 4848. Rhinos are hunted for their horns, which is used in Traditional Chinese Medicine, particularly in Vietnam, to treat everything from fever, rheumatism and gout, to snakebites, hallucinations, typhoid, headaches, carbuncles, vomiting, food poisoning, and "devil possession", according to the Save the Rhino foundation.  The popular rumour that rhino horn increases potency or is an aphrodisiac is a myth.
Black rhinos have two horns, and Rodney's started growing immediately after birth. The front horn can grow up to 130cm, the rear horn up to 50cm.
We think this baby rhino is adorable, don't you? What name would you give him?