"This is for you": Helen Mirren's beautiful acceptance speech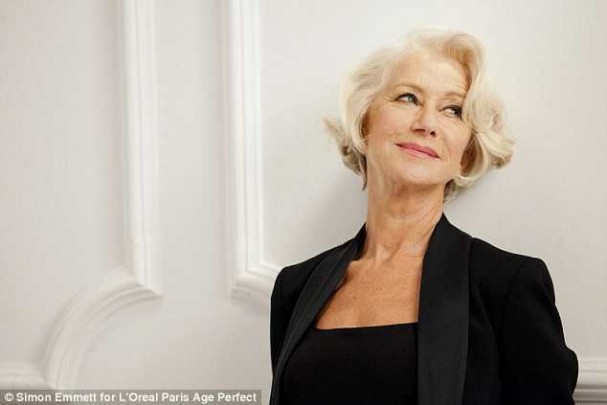 All eyes may have been on Helen Mirren in a stunning ethereal gown but the Dame's eyes were on the love of her life, director Taylor Hackford, as she accepted a Tony Award last night.
On stage at the 69th Tony Awards at New York's Radio City Hall, Ms Mirren said, "Baby, this is for you – and you know why".
With her characteristically dry delivery, she added an aside to the audience, "That's nothing rude, incidentally".
Ad. Article continues below.
Acknowledging the "massive, massive" honour, Ms Mirren went on to pass over all the glory to the writers, producers and directors of the play.
Ms Mirren won the Tony Award for Best Leading Actress in a Play for her portrayal of Queen Elizabeth II in The Audience, making her the first person in 30 years to win both an Oscar Award and a Tony for playing the same role. She has also collected a BAFTA, Golden Globe and Olivier award for playing the monarch, despite saying she didn't want to be remembered as "woman who always played the Queen". She also won an Emmy for playing Elizabeth I.
Anne Bancroft was the last woman to win the lead actress Oscar-Tony double for the film and play The Miracle Worker.
Ad. Article continues below.
As we reported here, Dame Mirren has been working hard on the play and is missing out on quality time with her partner of 29 years. When asked what she will do after the broadway show ends, she replied, "I should like to take a break and spend some time here with my husband".
We're thrilled to see Dame Helen Mirren receive another acknowledgement of her acting prowess. And of course, we can't over the dress. How does she do it?
Tell us, what do you think Dame Helen Mirren should do next?