This image of Princess Charlotte and her grandmother will give you shivers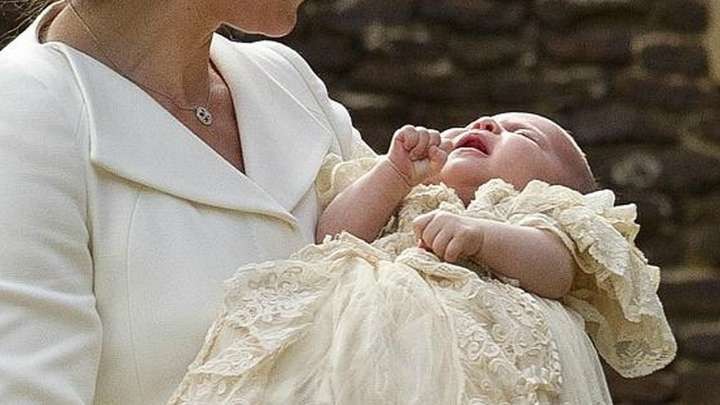 An image of the Duchess of Cambridge proudly holding out baby Charlotte to her mother-in-law has been met with both joy… and horror.
The clever (and quite well done) Photoshopping of Diana into Princess Charlotte's christening photo is so natural and believable, it makes your heart leap.
Someone tagged us in this image, and it sent shivers down our spines… it's doing the rounds on social media and we wanted to share it with you. #Today9

Posted by TODAY on Monday, August 3, 2015
Ad. Article continues below.
Reactions are mixed. Some say the gesture is lovely and they would have loved to have something similar for their children. Others say it is wrong. We can't help thinking about how the Duchess of Cornwall would feel.
Here are some of the comments:
"My father died 2 years before my youngest son was born and I'm thinking that I would love to have a photo something like this with my dad peering at the grandson he never got to meet. BUT I do think the deceased should be made to look more like a spirit…a little transparent. I certainly don't think it's a horrible picture."
"Dislike, I lost my mother before my boy's were born, and a photo like this is just a sad reminder of what we all have lost."
"If you've lost your mother you know that this photo is so inappropriate we would like to wish that our mothers could see us with our children but that's not to be."
Ad. Article continues below.
"How to break a child's heart all over again
I hope William and Harry don't see this
Totally not fair of anyone to do this
I'm positive Nanny Diana's spirit has held her grandchildren dearly no need for this fake her love is real."
"I am not a Royalist, but she would have been a wonderful devoted grandmother and this is how she would have been if alive, but she is there looking down from heaven at her beautiful family. I think it is lovely."
What do you think? Tasteful or tacky? Meaningful or morbid?