This cover of a Cyndi Lauper classic has gone viral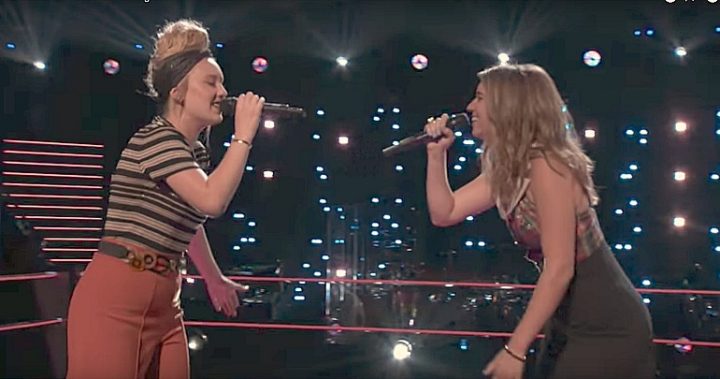 On the US version of The Voice this video of two soulful singers battling out with an angelic version of Cyndi Lauper's 'Girls Just Wanna Have Fun' has gone viral. Singers Karli Webster and Addison Agen were both singing to impress their team coach Miley Cyrus. Cyrus was blown away by their performance, not wanting to part with either singer. In the end Cyrus picked Karli Webster for her team but loser Addison Agen did not have to wait long before she was snapped up by rival judge Adam Levine.
Ad. Article continues below.
The singers used an acoustic arrangement to slow down the song and combined their folksy and bluesy vocals to reinvent the song. During the song star Jennifer Hudson yelled "Sing it girl" and Miley Cyrus exclaims "Damn! They are so good."
Karli Webster impressed Cyrus initially with her version of Carly Simon's "Your so Vain" and Adison Agen was put through with her astounding rendition of Ray LaMontagne's song "Jolene". One thing we know for sure is that though these talented singers may be battling as individuals now, they gave us a beautiful and unforgettable singing moment.
What did you think of the performance? Do you prefer the original or this modern take?