This caravan is made out of Lego and yes... it works!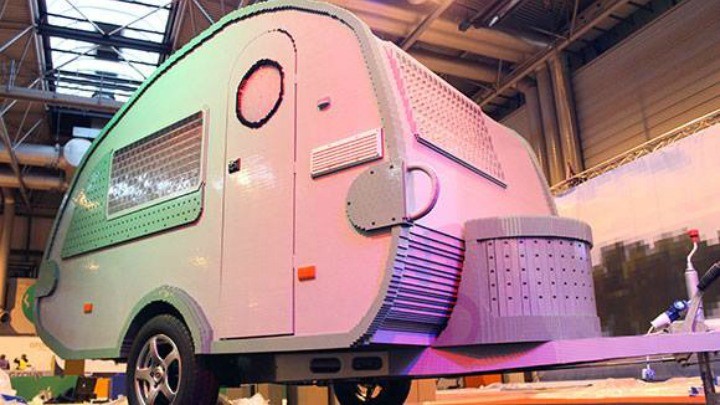 Could this be the next big thing in the camping and caravanning world? Unveiled this week at the Motorhome and Caravan Show in Birmingham, UK, a compact teardrop caravan made entirely from Lego – 215,158 individual pieces to be exact.
Ad. Article continues below.
Guinness Book of World Records is calling it the biggest caravan built from interlocking plastic bricks, which alarmingly suggests there may be more of these out there.
But what's truly fascinating is the fact that this one actually works!
Built by 12 professional Lego builders over 1000 hours and measuring 2.2 m tall by 3.6 m long, the caravan has fully functioning amenities, including a sink with running water, electric lights, seating, a chess set, toothbrushes and even simulated cooking facilities and fridge. There's also a bed, but we can't imagine it's very comfortable.
We're wondering how it would go on the road; you'd probably need to carry a few spare parts! Take a peek inside this incredible caravan and tell us, what's your favourite feature?
Every caravan has its quirks – tell us about your rig!