This ad went viral for the wrong reason: see if you can spot the blooper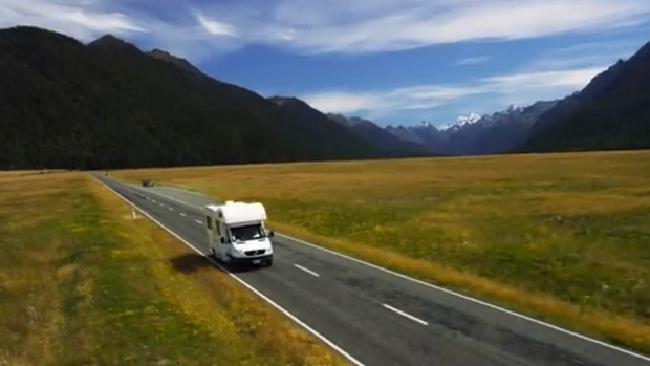 Every tourism authority has its share of promotional campaigns that are flops for one reason or another, just remember the "Where the bloody hell are you" debacle. However, Tourism New Zealand has recently found itself on the wrong foot, so to speak.
Their latest promotional video, called The Ultimate Road Trip, shows a campervan driving down a road in the middle of idyllic countryside and has already had more than 300,000 views on Youtube, according to news.com.au
"So what's wrong with that?" I hear you ask. "Three hundred thousand views is an awful lot of people, so surely that should be rated as a success?"
Well, the answer is yes, it is a success, but it's gone viral for all the wrong reasons: a blooper.
In New Zealand they drive on the left-hand side of the road, just as we do in Australia and this video shows the vehicle on the right-hand side of the road.
Oops. Just a slight faux pas.
Tourism New Zealand explained the blooper by saying the image had been mirror-reversed during editing.
Spokeswoman Deborah Gray said they are extremely disappointed in the oversight because they take all steps they can to keep visitors safe on their roads.
She said they were working to fix the error as soon as possible.
However, Twitter followers aren't so sure the video was mirror-reversed during editing.
"I lost count of how many tourists in campervans I encountered there, on the wrong side of the road," one said.
News.com.au reports the gaffe comes just weeks after Tourism NZ released a safety video for Chinese tourists planning to drive in the country, with one of the main messages being: drive on the correct side of the road.
See the controversial ad below:
Ad. Article continues below.
What do you think? Oops or "so what"? What other great ad bloopers can you remember?