This over 60 celebrity shows us that some rules are meant to be broken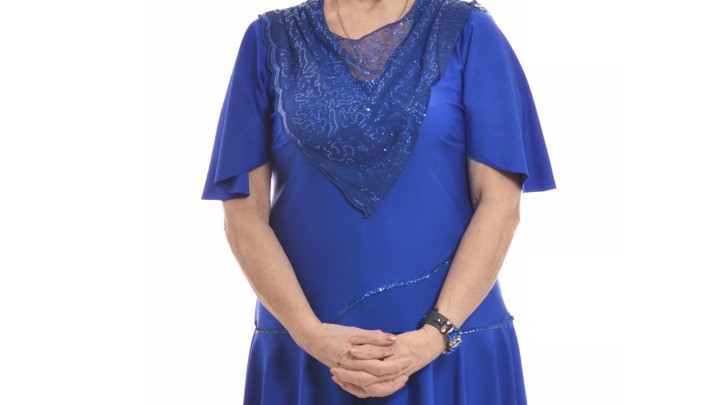 Most of us would run a mile from clinging blue satin, but as she graced the catwalk overnight at her film premiere, this actress showed us that satin can indeed be done. What's more, it can be worn by "real-shaped" women over 60.
Appearing at the opening of the BFI London Film Festival Meryl Streep looked elegant and stylish in a floor-length satin gown in electric blue.
Starts at 60's style editor Siobhan says shiny fabrics like satin can be difficult to wear because they cling in all the wrong places and the sheen tends to make us look bigger.
However, the neat tailoring around the shoulders and neckline of Streep's dress provide structure, allowing the rest of the dress to fall in an appealing, flattering way.
Ad. Article continues below.
Just yesterday, Streep was copping flack for an "insensitive" t-shirt she wore on the cover of a London magazine, so it must be a relief to get it right now.
Streep was joined on the red carpet by her co-stars in the film Suffragette by legendary British actor John Hurt who looks great despite his battle with pancreatic cancer.
What do you think of Meryl Streep's choice of frock? Does it suit her? Would you wear satin?