These tigers really do love a bubble bath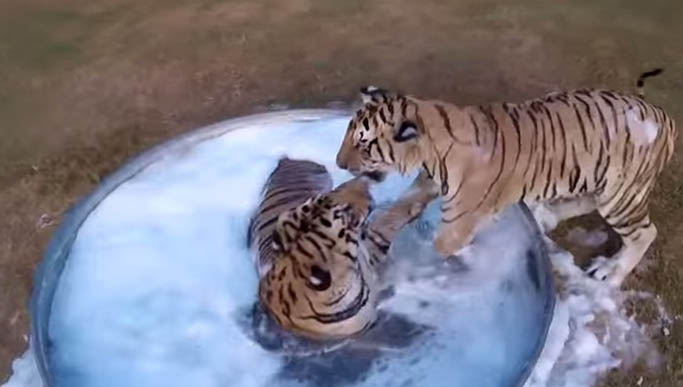 A video is trending today of two tigers playing in a giant bubble bath, entirely willingly and it will surely bring a smile to your face.  It was posts by an American not for profit animal care centre where the Tigers live. Watching it, you forget that common schools of thought say that cats hate water, and likewise that tigers are dangerous.  These two look as harmless as a house cat as they playfully bat at the water and bubbles before springing in.
Ad. Article continues below.
The two tigers are named Boomer and Slade and they just love their outdoor bathtub.
"Bubbles apparently make tigers go crazy," wrote the caretakers on the Youtube page where they said it was "adorable chaos."
Do yourself a favour and take a look at this today – for the fun of it.
https://www.youtube.com/watch?v=XG2bvLcRbDs