These mature couples show that love can last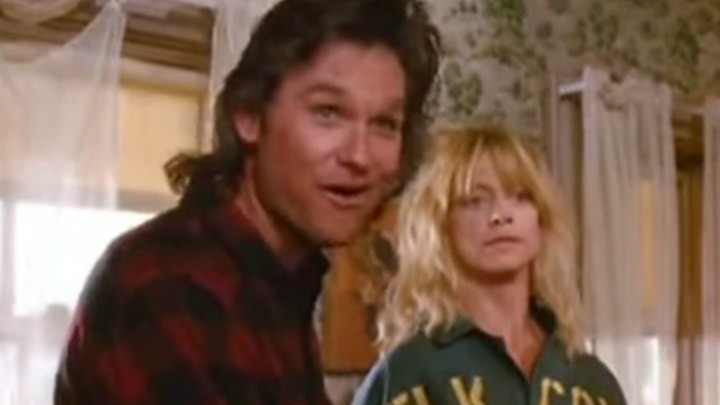 Flicking through magazines at the hairdressers might make you think long and happy unions are a thing of the past. But there are plenty of couples who defy the trend for disposable marriages. Here's a selection of our favourites.
Patti and Bert Newton
At 70 and 73 respectively, Patti and Bert Newton have been married for more than 40 years. Speaking with the Australian Women's Weekly, Mrs Newton says the secret to their long-lasting union is… living separate lives. "I think we have a great relationship because we're not always in each other's pocket," she says.
Ad. Article continues below.
Meryl Streep and Don Gummer
The enduring Hollywood star has been married to her husband, successful sculptor Don Gummer for 36 years and they have four children together.
After winning the Best Actress Academy Award in 2012 for her portrayal of Margaret Thatcher in The Iron Lady, Meryl Streep paid tribute to her husband: "First I'm going to thank Don because when you thank your husband at the end of the speech they play him out with the music and I want him to know that everything I value most in our lives, you've given me".
Ad. Article continues below.
Oprah Winfrey and Stedman Graham
She may be one of the most famous women in the world, but Oprah has managed to maintain a long and happy relationship with Stedman Graham for almost 30 years. Oprah and Stedman have been engaged since 1992 but never wed.
Goldie Hawn and Kurt Russell
They may have been together for more than 30 years, but Kurt and Goldie don't go Overboard when it comes to being in love. Goldie, 69, says "A lasting relationship isn't about marriage. It's about compatibility and communication. And you both need to want it to work. If one person does not want it to work, it isn't going to work. Intention is the key. It's also about not losing yourself in each other. Being together, two pillars holding up the house and the roof, and being different, not having to agree on everything, learning how to deal with not agreeing. Everything's a choice."
Ad. Article continues below.
Elton John and David Furnish
Elton and David have been together since 1993. They were united in a civil service 10 years ago and finally had the opportunity to marry last year. They tied the knot in a romantic ceremony in front of family, friends, numerous celebrities and their sons  Zachary and Elijah.
Ozzy and Sharon Osbourne
Ad. Article continues below.
Whatever you think of the Osbournes, you have to admit, they have staying power. The couple married in 1982 and have survived years of drug and alcohol abuse and a reasonably terrible TV show. Sharon recently told the Daily Mail she came close to divorcing Ozzy when she learned he had slipped off the wagon seven years ago.
Hugh Jackman and Deborra-Lee Furness
Last but certainly not least, our very own Wolverine and his enigmatic wife, Deborra-Lee, have been married since 1996. Speaking to Vogue Australia, Deborra said not only do the couple never go more than two weeks without seeing each other, they make sure to have at least one weekly date night together.
Deborra said: 'My husband is my best friend…I've always said, I was an only child so marriage to me is like a permanent sleepover with someone to play with in the morning, so I think it's awesome. I love it.'
Ad. Article continues below.
What do you think is the secret to a long and happy partnership – married or otherwise? How long have you been married?