There were no war flowers after Vietnam - no-one was unscathed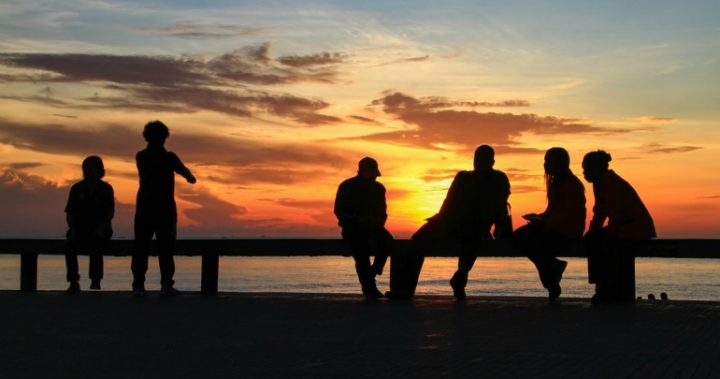 As baby boomers, we all remember "our" war … Vietnam.
Some of us were there, others said goodbye to our boyfriends, our brothers, our mates; perhaps others said goodbye to our fathers or sons. Chances are many of us were anti-war protesters, carrying banners, shouting slogans. One thing is certain, whatever part we played, Vietnam never left our psyche.
So when we find a book written about our war, there are bound to be "ah yes I remember it well" moments. Historical fiction can be profoundly affecting; it encourages us to relive events within the confines and haze of nostalgia, offering enough factual detail to reawaken our memories of what happened. In the hands of a good writer, it can be a very powerful document.
War Flower, by Mary-Anne O'Connor, is a very powerful document.
For me, there were many "ah" moments. Each of the scenarios played out in this novel are part of either my own or the group consciousness of my teens and early 20's; doing the Leaving Certificate in 1965, with the agonising wait for results; being proud of a friend accepted into Duntroon; waving goodbye to a boyfriend who lost the lottery and was shipped out as a conscript; mourning a young life tragically cut short; having a sneaky mix of admiration and loathing for the conscientious objector who went to jail rather than fight.
Ad. Article continues below.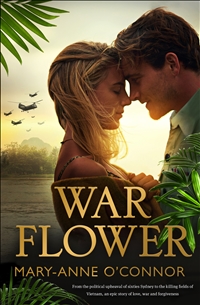 There was one glaring difference – none of us went to the Gold Coast after the exams in November and December! We had to wait until January when we went with Mum and Dad. There may have been some who escaped their parents but they weren't in our group. Most of us turned our Saturday morning pocket money jobs into pre-Christmas casual jobs. (Did anyone work at Grace Bros like me?)
I remember long hours spent over cups of indifferent coffee in venues where we solved the problems of the world, between singing anti-war folk songs – Peter, Paul and Mary, Bob Dylan and Joan Baez were very popular. Although against our involvement in the Vietnam war, we were never against the soldiers. 
Our families played host to visiting American servicemen; some volunteered at the R & R Centre. This active support did not stop us participating in protest marches, sit-ins and candlelight vigils. Sadly, I also remember drugs and friends who used them to try and mask their fears.
So many memories, happy and sad, were awakened by this novel; briefly, I was back in my teens and it was good to re-acquaint myself with that young idealist woman. War Flower tells the story of a generation, our generation.
Ad. Article continues below.
War Flower, by Mary Anne O'Connor, is available in paperback and e-Book formats from the publisher HQ Fiction. Click here for details.
Last Sunday, Books at 60 published a piece written exclusively for us by Mary-Anne O'Connor telling us some of the history behind her evocative war stories. Click here for details.
HQ Fiction are proud sponsors of Books at 60, but the opinions expressed in this review of those of the writer.