The true star of The Artist is put to sleep, age 13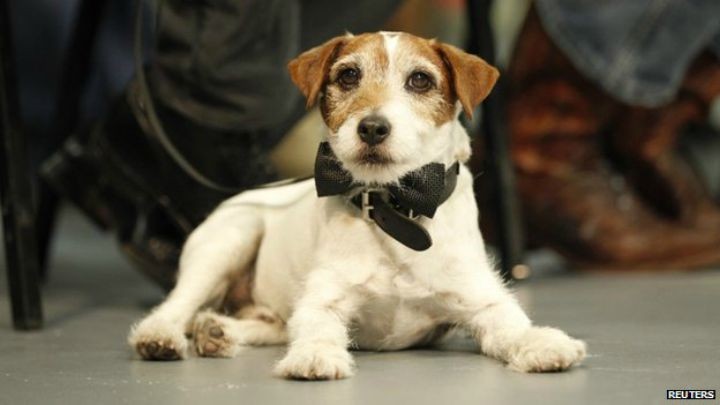 One of the stars of the award-winning 2011 film, The Artist, has lost his battle with a prostate tumour.
Uggie the dog stole hearts in the black and white French movie, which was nominated for ten Oscars and won five. The Jack Russell Terrier was ineligible for an award on account of being a canine, but would surely have won Best Actor.
In December 2011, a campaign was launched for Uggie to receive a real or honorary Oscar, but was unsuccessful. BAFTA similarly would not consider the pooch for for one of its awards, however Uggie received a special mention at the Prix Lumière Awards in France, and won the Palm Dog Award at the 2011 Cannes Film Festival.
Before becoming a movie star and appearing in films like Water for Elephants and Mr Fix It, Uggie had a sad life. He was rejected by at least two owners for being too rambunctious, but was adopted by animal trainer Omar Von Muller.
Ad. Article continues below.
Mr Von Muller said, "He was a crazy, very energetic puppy, and who knows what would have happened to him if he [had] gone to the dog pound. But he was very smart and very willing to work. One of the most important thing[s] is that he was not afraid of things. That is what makes or breaks a dog in the movies, whether they are afraid of lights, and noises and being on sets. He gets rewards, like sausages, to encourage him to perform, but that is only a part of it. He works hard."
Uggie was euthanised in Los Angeles after succumbing to a prostate tumour. He was 13 years old.
Mr Von Muller said the decision to end Uggie's suffering was "difficult".
"Everybody thinks I am a great trainer," he said in 2012, when announcing Uggie's retirement. "I don't think so. I think he is just a great dog."
Have you seen the film The Artist do you agree that Uggie stole the show? Have you ever known a dog as spirited as Uggie?