The Stones surprise Sticky Fingers concert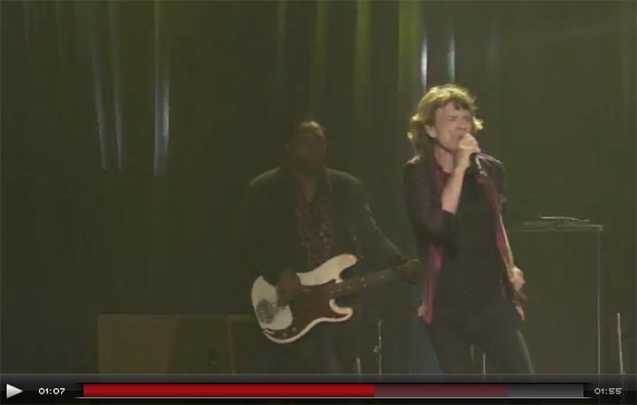 Howzat!  The Rolling Stones called a surprise concert in Los Angeles yesterday, selling the tickets for $5 each, then when guests turned up, they were given back their money and got their money's worth from the band, seeing them perform the whole 1971 Sticky Fingers album plus extra songs.  And we've got the footage that's got everyone wishing they were there.
The secret tour kickoff by The Rolling Stones was held  in a boutique 1200 seat theatre in Hollywood and shows them in fine form for the 15 show US Sticky Fingers tour.   There was stars galore there to see the world's most famous and longstanding tier one bad belt out their show based around the 1971 album which has never been played in full on stage.
The Sticky Fingers album is being re-released in a deluxe format as they commence their US tour that is being suspiciously talked about as perhaps their last.
The 1971 classic album captured The Rolling Stones at the peak of their powers and features timeless tracks such as 'Brown Sugar', 'Wild Horses', 'Bitch', 'Sister Morphine' and 'Dead Flowers', and will be reissued in a variety of formats on 8/9 June.
Ad. Article continues below.
Jack Nicholson, Harry Styles, Leonard Cohen and Bruce Willis were all there, along with just a few hundred fans who were lucky enough to score tickets for just $5 for the show which went on sale at lunchtime on the day.
A press release issued just after Wednesday's pop-up gig described it as "a one-time-only set." So when Jagger told the crowd that in playing a full album "we're gonna do something we've never done before," there was many that worried that this might be their last tour.
The press release read, "tonight the Rolling Stones played a special surprise show at the Fonda Theatre in Los Angeles, with a one-time only set featuring the original Sticky Fingers album in its entirety with additional Stones hits."
And so we've managed to bring you a short clip from  the event today, for a bit of Saturday leisure.
What are your memories of the Sticky Fingers album way back in 1971?
Ad. Article continues below.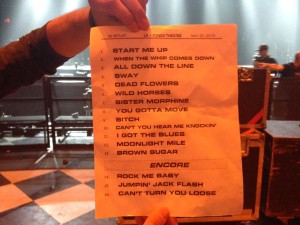 Start Me Up
When The Whip Comes Down
All Down The Line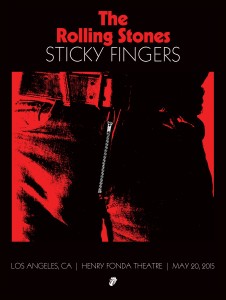 Sway
Dead Flowers
Wild Horses
Sister Morphine
You Gotta Move
Bitch
Can't You Hear Me Knocking
I Got The Blues
Moonlight Mile
Brown Sugar
ENCORE
Rock Me Baby
Jumpin' Jack Flash
Can't Turn You Loose