The Rolling Stones: 50 years of not being satisfied… but they try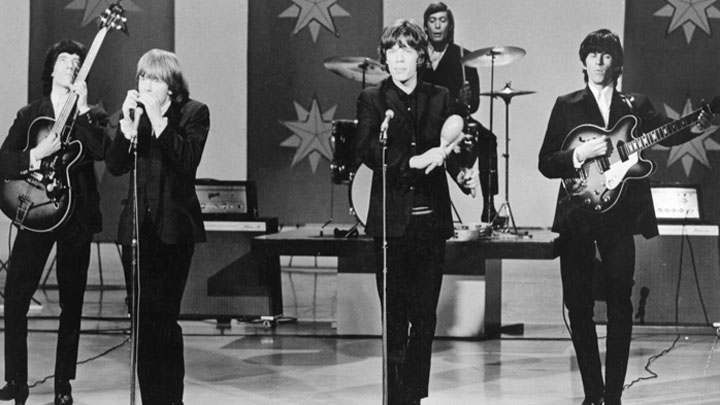 (I Can't Get No) Satisfaction is the hit that really pushed the Rolling Stones toward fame and fortune, and today marks its 50th birthday of making number one on the Billboard Hot 100 chart.
The song was the Stones' first US number one, and to celebrate its anniversary the band has released a new video, and a limited edition, numbered 12-inch version of the single on 180-gram vinyl.
The new lyric video is the same song we now and love, and features stills of the first time the Stones played the song live, in Dublin on 3 September 1965. And just in case you don't know the words by now, the lyric video will see you belting out the song yourself with confidence.
Ad. Article continues below.
The music for (I Can't Get No) Satisfaction was written by Keith Richards, though he could almost have missed writing it.
"I woke up in the middle of the night," he told Rolling Stone magazine.
There was a cassette recorder next to the bed and an acoustic guitar. The next morning when I woke up, the tape had gone all the way to the end. So I ran it back, and there's like 30 seconds of this riff — 'Da-da da-da-da, I can't get no satisfaction' — and the rest of the tape is me snoring!
The lyrics were written in 10 minutes by Mick Jagger beside a hotel pool in Florida. The song was recorded in Hollywood, on 12 May, and was released as a single on June 6th.
Ad. Article continues below.
The famous fuzz-tone guitar that played the main riff of the song was originally only a 'placeholder' sound. Instead of guitar, Keith had wanted to use a horn section to punch out the riff. Everyone bar Keith and Mick thought the song was a winner as it was, and after a band vote the guitar riff was left in.
As a hint of what the song might have been with a horn section, here's Otis Redding's cover version of (I Can't Get No) Satisfaction:
Do you remember hearing (I Can't Get No) Satisfaction for the first time? Is it your favourite Rolling Stones song?