The real reason Bono always wears sunglasses might hit close to home...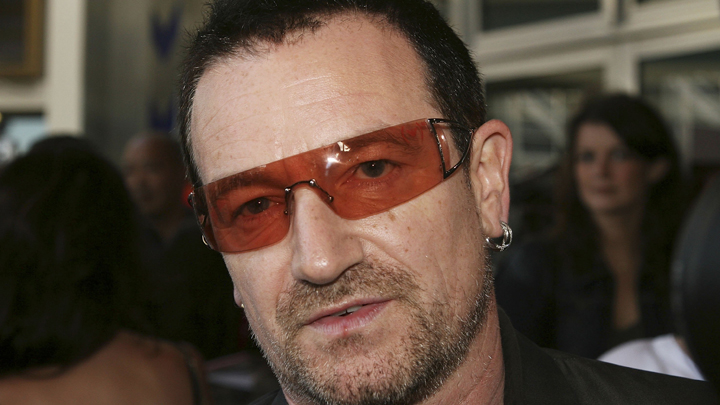 Bono, the front man of iconic band U2 and humanitarian, is famous for his sunnies. He always has a pair of glasses on, be it day or night, indoors or outdoors.
And on the Graham Norton show, he finally revealed why. Just like so many of us, he suffers from glaucoma, and he has for 20 years.
It's a degenerative disease that if treated early enough, can be relived with medication or surgery, but if left untreated, it can lead to blindness.
In the video below, he tells Norton that at the moment he has great vision but objects and lights are accompanies by cloudiness and rings – one of the key indicators of the condition.
So after many years of the entire world population giving Bono stick for wearing his trademark sunglasses, there's probably a lot of people feeling a little bad for Bono right now.
Ad. Article continues below.
So watch him tell Norton with good humour and tell us, are you like Bono? Do you suffer from glaucoma?