The Queen backs Camilla's love of horses in surprise visit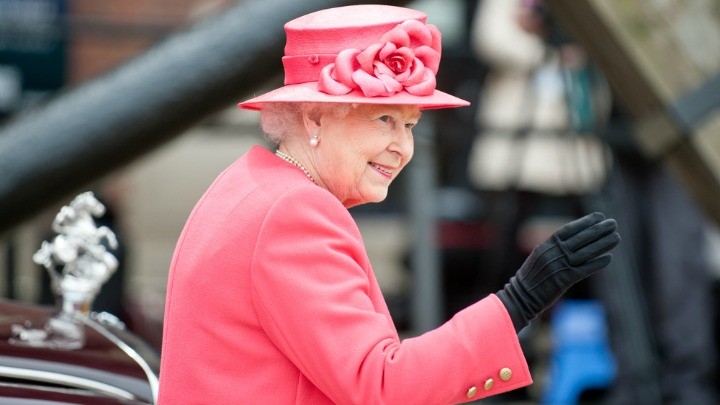 Workers at an animal welfare organisation got a wonderful surprise when their patron, the Duchess of Cornwall, brought along a special guest to see a horse whispering demonstration.
The Queen, looking more and more like her mother these days, attended the event at The Brooke, which is a welfare organisation dedicated to improving the lives of working horses, donkeys and mules in some of the world's poorest communities.
She watched with fascinated interest as Monty Roberts, known as the "Man Who Listens to Horses", demonstrated his training technique.
Ad. Article continues below.
The Queen has a deep and abiding love for horses, and couldn't resist popping down to the event, which was held at The Royal Mews of Buckingham Palace.
Whatever their past differences, the Queen and Camilla share this passion for horses; the Duchess has been president of The Brooke since 2006.
The charity is named afterDorothy Brooke who, on arrival in Egypt in 1930 as the wife of a British cavalry officer, sought out emaciated horses that were used as beasts of burden on the streets of Cairo. These walking skeletons were once gallant war horses serving Britain, Australia and America in the First World War. When the conflict ended in 1918, they were sold into a life of hard labour in Egypt.
Her pleas in a letter to the Morning Post (now the Telegraph) were heard, and with help from the British public, Dorothy raised enough money to buy back 5,000 of the surviving horses. She then went on to set up a free veterinary clinic in Cairo in 1934 – the Old War Horse Memorial Hospital – and the beginning of the Brooke as it now exists as an education and advocacy group.
Do you think the Queen is looking more like the Queen Mum? Share your thoughts.