The Prince of putting one's foot in one's mouth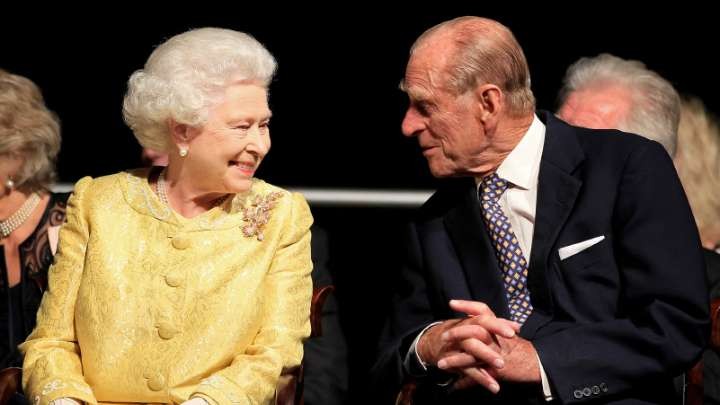 You know how sometimes elderly people say things they really shouldn't? Well we're hoping that's the reason Prince Philip asked a bunch of women yesterday at an official do, "Who do you sponge off?"
The Prince and his missus, the Queen, were attending a dance performance at an east London community centre when Philip asked members of an Asian women's group whether they met to "have a gossip".
Nusrat Zamir, a trustee of the Chadwell Heath Community Centre, said: "The Duke said to us 'who do you sponge off?'"
When asked if she was offended by the question, Ms Zamir explained the group had just presented the Queen with a sponge cake and the gaffe was in fact a joke. "He was just teasing and it's similar to what I call my husband – the wallet," she told Sky News.
Ad. Article continues below.
You could almost hear the royal aides' sigh of relief. Prince Philip made headlines around the world last week for yelling at a photographer "just take the f****** picture" during a photocall for the Battle of Britain anniversary.
However, he wasn't quite done yet. When the Prince met a full-time fundraiser for the centre who told him about his job he said, "'do you have any friends left?"
Fortunately the man caught on that it was a joke and replied, "not many".
Unfortunately, the Queen's hubby has a bit of a track record of speaking before thinking, so much so the Mirror newspaper was able to compile a list of 90 of his top gaffes to celebrate Philip's 90th birthday in 2011.
Here are ten of our favourites:
To expats in Abu Dhabi last year: "Are you running away from something?"
To a British trekker in Papua New Guinea, 1998: "You managed not to get eaten then?"
To female sea cadet last year: "Do you work in a strip club?"
After accepting a conservation award in Thailand in 1991: "Your country is one of the most notorious centres of trading in endangered species."
In Canada in 1976: "We don't come here for our health."
After Dunblane massacre, 1996: "If a cricketer suddenly decided to go into a school and batter a lot of people to death with a cricket bat, are you going to ban cricket bats?"
To the Scottish WI in 1961: "British women can't cook."
To then Paraguay dictator General Stroessner: "It's a pleasure to be in a country that isn't ruled by its people."
To Aboriginal leader William Brin, Queensland, 2002: "Do you still throw spears at each other?"
Asking Cate Blanchett to fix his DVD player because she worked "in the film industry", 2008: "There's a cord sticking out of the back. Might you tell me where it goes?"
Tell us, have you ever said something that you shouldn't have?