The latest on Downton Abbey's 'big announcement'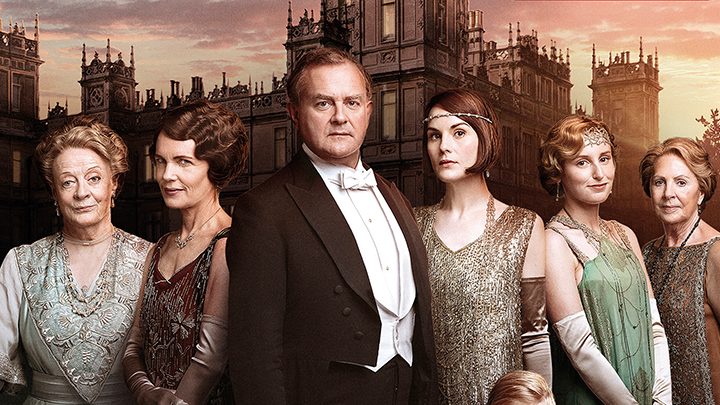 Ever since Downton Abbey ended on Christmas 2015, fans have been hoping there could be more stories left to tell.
A movie has felt inevitable for a long time, with cast and crew confident something would eventually come to pass.
Earlier this week, a cryptic teaser on the show's Facebook page sent fans into a frenzy with the promise that "big news is on its way".
Back in June, NBCUniversal have stated a movie was likely to begin next year. However, two key participants don't appear to be in the know.
Ad. Article continues below.
Responding to questions on the announcement, series writer Lord Julian Fellowes has since confirmed he's been hard at work on a screenplay, simply because he "did not want to feel there was nothing there if they decided to make the movie".
However, he claimed to be "completely out of the loop" on any movie announcement.
"I didn't even know there was supposed to be a big announcement, nobody even told me that," he said.
"As far as I am concerned we haven't announced it, it hasn't begun. "Nobody has told me different – but then like the husband I am the last to know."
Ad. Article continues below.
Joanne Froggatt, who played Anna through the entire series, has hinted that an announcement is certainly coming – though it may be a little further away than expected.
"Julian told us about the Downton announcement, and he said, 'I don't know what exactly they're announcing in two days' or whatever it was," she continued.
"We're not unsure what that announcement is. We're obviously all talking about it, but we don't have anything definite. I hope it happens, I'd love to do it, but we'll see."
One of the biggest challenges of a film would be to reunite an ensemble cast full of actors now highly in-demand, most of whom will be busy with other projects.
As far back as 2012, Lord Fellowes has publicly spoken of the possibility of a prequel, set decades before the original film. This would allow several major roles to be recast with younger actors.
Ad. Article continues below.
"I do actually have an idea of doing a prequel of the courtship of Robert and Cora, when all those American heiresses were arriving in London," he said five years ago.
"They had a slightly troubled courtship because she was in love with him before they married," said Lord Fellowes, "and as we know, he married her entirely for her money."
"I think it would be possible to do a prequel that was recast and do a love story," Fellowes said. "So you went right back and had the young cast arriving in the show as footmen and Mrs. Patmore being a kitchen maid."
It is, however, unclear whether this is the story currently in development.
No matter what lies ahead, Lord Fellowes has confirmed another television series is unlikely.
Ad. Article continues below.
"We will either make the film or we won't or we will have the musical on stage," he told The Mirror in June. "We will have an ice ballet or the Downton opera. But as a television series, it is finished."
What do you hope this "big news" will be? And what would you most like to see in a Downton Abbey movie?