The latest ad for the Rio Paralympics will warm your heart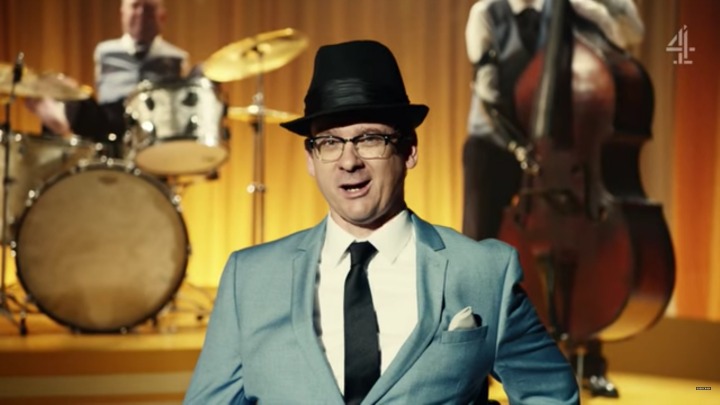 A pair of dancers with one prosthetic leg each tap across the screen.
A woman lifts her baby with her feet.
Set to Sammy Davis Jr's Yes I Can, "We're the Superhumans" is a jubilant display of people with disabilities thriving, elite athletes in full flight and ordinary people in everyday life.
From the first drum roll to the final flip of a wheelchair, We're the Superhumans, the trailer for the Paralympic Games, shows exactly how much excitement you can generate if you cram the talent of 140 athletes, musicians and ordinary people with disabilities into three minutes of television. From a pilot steering a plane with her feet to a blind pianist, it's a celebration of an extraordinary range of talent – all set to a jaunty swing soundtrack.
It's certainly an unconventional trailer for a big sporting event. The warm and affectionate tone is set by Australian singer Tony Dee's rendition of the Sammy Davis Jr classic from his wheelchair, alongside a big band staffed entirely by musicians with disabilities. Along the way, we are shown a mother without arms changing her baby's nappy with her feet, and an athlete without hands brushing his teeth.
Ad. Article continues below.
Alvin Law, Canadian thalidomide survivor who plays piano, trombone and drums, says of his role as the drummer in the ad, "This is not about disability, this is about crazy talent and ability that we've all been blessed with."
The Australian Paralympic Committee's chief executive officer Lynne Anderson said she loved the latest British advertisement.
The games were a high-level sporting event, but also an opportunity to change negative public perceptions about disability, she said.
"["We're the Superhumans"] was more than elite athletes doing sport, it was amazing people doing extraordinary things," she said.
Bonnie Millen, president of advocacy body People with Disability Australia, was similarly enthusiastic.
Ad. Article continues below.
"It's one of the best Paralympics ads I've seen," she said. "There were people in everyday life as well as sports stars, it's amazing to see."
The film has a confident, defiant tone and an empowering message. It acknowledges the challenges that disabled people face on a daily basis (both physical challenges and negative attitudes towards disability), but it also shows that disabled people are capable of doing both extraordinary and everyday tasks as well as any able-bodied person could.
Watch the ad below:
What do you think of the ad?