The greatest 70th anniversary present ever: Well wishes from the world's biggest celebrities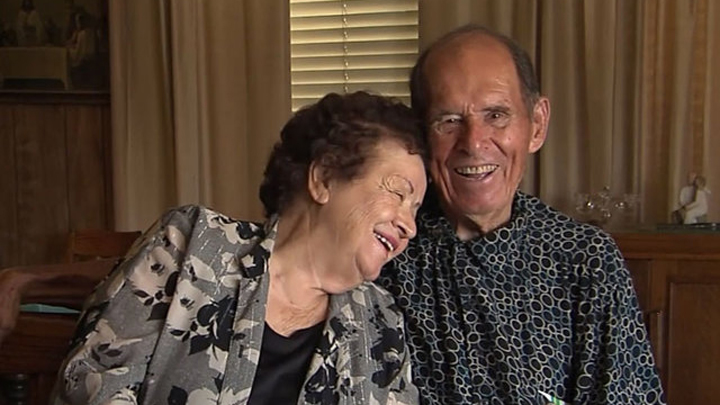 Imagine 20 or 30 years from now when you are celebrating your 70th wedding anniversary. It will seem like no time has passed since you met and yet you'll have a lifetime to look back on. It's a momentous occasion in itself, and little could really trump that, right?
California couple Mary and Richard Arambula were wrong – they had no idea of the marvellous and wonderful gift they would receive on their special day.
It turns out their granddaughter worked for a year to create the most spectacular and heartfelt presentation we've seen in years. Belinda Bannister reached out to celebrities in 2014 and the response was amazing. The letters and gifts were compiled into a special album for the couple.
Messages flooded in from around the world, including the Pope, Barack Obama, George Clooney and even the late Joan Rivers.
CNN reports that the couple have been married since they were 16 and 17 and Richard said it wasn't always a smooth ride but it was worth it.
Ad. Article continues below.
"They are just fabulous. And I love them, and I want everyone to know about it so they can know how amazing they are," their granddaughter Belinda told CNN.
Belinda never expected the response she received. "We thought we would maybe get 10 responses", she said to 23ABC. "We thought we would have a lot of agents tell us they don't do that. We had some of those, but we never dreamed of getting 150 responses, it's insanity".
Joan Rivers sent a touching letter, scarf and pin to Mary. "I am touched that she would pay so much to send it to me because I'm just a nobody from Bakersfield", Mary told ABC.
Pope Francis also sent an Apostolic blessing which the couple proudly showed off in a frame. "That was real meaningful to me", Richard, 87, told the Bakersfield Californian.
Watch the video and their reaction below and tell us, what would you do if you receive this gift?