The girl who said no to Errol Flynn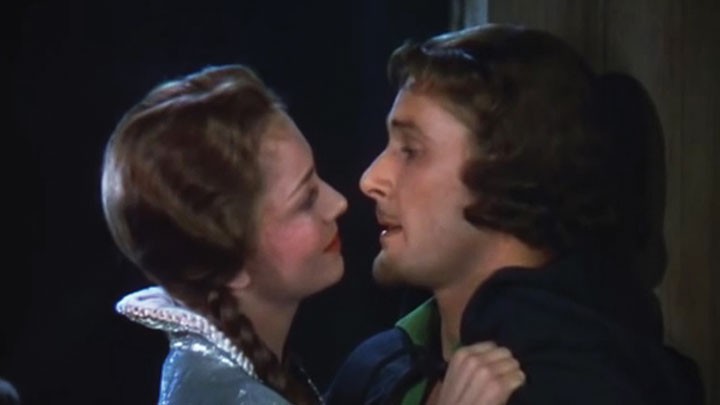 Errol Flynn – Australia's Errol Flynn – has long had a reputation for being a ladies' man, and you could be forgiven for thinking that he got anyone and anything he wanted. It turns out that this was not the case.
Never before seen letters have uncovered stories of his first lost love at the age of 25, right back in 1934.
In 1934, the year before he became a star with the film Captain Blood, he took a liking to Marjorie Bickham, a farm girl from Ledbury, England. They met while Flynn was performing at the Malvern Festival, in Worcestershire, and she was 20 years old.
So taken was Flynn that he dashed off a series of letters to his 'Margy', five in all. Her nephew, Nicolas Bickham, says that Marjorie said in her lifetime that she was flattered by the attention, but was lukewarm to his advances. The extent to which the relationship progressed is a mystery, however Marjorie went on to marry a soldier in 1944, while Errol married French actress Lili Damita in 1935.
Ad. Article continues below.
Errol Flynn love letters to English girl when touring with Birmingham Rep to be sold – BBC http://t.co/HHm30eYGLt pic.twitter.com/nNeP6mQ0yY

— Graham Spicer (@gramilano) June 23, 2015
Flynn went on to fame, fortune, and controversy in a storied Hollywood career, while Marjorie led an interesting life, living all over the world?
His final letter shows just how how highly he thought of Marjorie:
Ad. Article continues below.
'I left Malvern thinking of you – drove to the middle of England with you still along and reached the border and you were still most insistently present'.

'Funny how you can't be candid or sincere in a letter. I can't anyway. There's so much I'd like to say to you. Perhaps I could if I knew for certain you wanted to hear it. I'm going to bed – I know I shall think of you until I go to sleep. Night Margy. Errol'.

Do you think you might snatch a brief moment from the hilarious Mad Whirl of Pleasure (play) to drop me a line?'
'If you're out on anything I'll leave a message and ring again. Gosh I'm keen to see you!'
The letters are being auctioned by Fieldings Auctioneers, on 4 July, with £600 expected.
What do you think, could you have said no to Errol Flynn? And men, did you want to be Errol Flynn and swashbuckle your way through life? And which of his films was a favourite?