The Duchess of Cambridge's no-nonsense parenting style is winning praise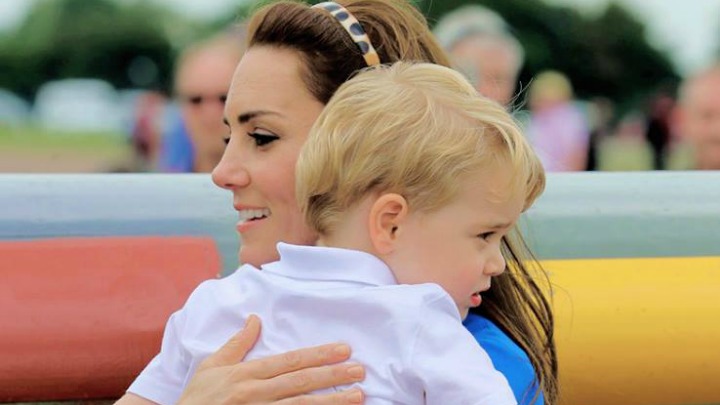 Little Prince George could easily be the most spoiled and privileged boy on the planet, but thanks to his mum's sensible rules he's reportedly growing into a polite, grounded and playful child.
From day one, the Duchess of Cambridge has made it clear that both she and Prince William wanted their children to have the most normal upbringing possible giving the circumstances.
They rely far less on nannies, cleaners and cooks than other royals before them and spend as much time as possible with George and Charlotte.
When it comes to discipline, Kate reportedly relies on the book 'Positive Discipline: The First Three Years and The Happiest Toddler on the Block' to help her set boundaries and keep her energetic little boy in line.
Ad. Article continues below.
Despite William saying on George's first birthday, "He got too many things. He's far too spoiled," it seems the youngsters every day life is much more down to earth with Kate putting her foot down when he starts to act up.
It's been reported before that like many children, George can be a fussy eater and has even thrown his food on the floor before after refusing to eat it.
When this happens, Kate makes George clean up the mess and tells him he can eat it or go hungry. If he still refuses, she sends him to bed without dinner.
If he throws a tantrum in the playground he's given one warning and if he still doesn't stop he gets taken home immediately – he's even been seen dragged kicking and screaming from the playground!
Ad. Article continues below.
Perhaps best of all, when George has a tantrum at home over something trivial like wanting a new toy or not getting his way, Kate has been said to get down on the ground with him and mimic his tantrum! This ends up with George giving his mum a strange look before bursting into laughter.
Both William and Kate have been praised for their sensible parenting style, with people saying it's refreshing to see the royals take such a normal approach to raising their family without all the fanfare that has come before.
What are your thoughts on Kate's parenting style? Did you have similar rules for your kids?