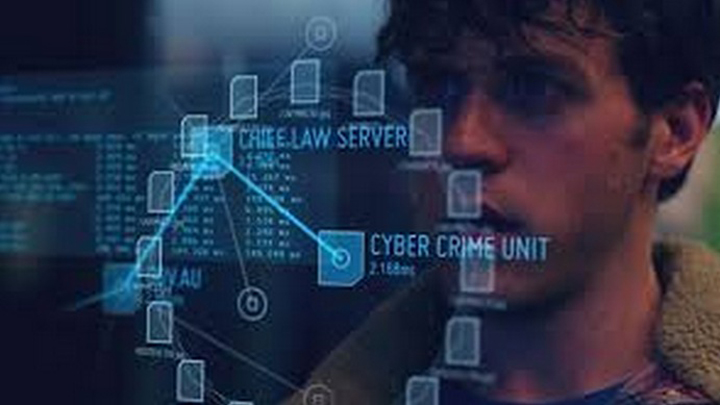 A month or so back I entered a competition and was fortunate enough to win one of several copies of the television mini-series, The Code. A condition of entry was to write a review of the show. I've re-watched it on disc in the meantime, so here goes:
I must say this was great Australian drama. It's the type of production done so well by the ABC over the years. We must all hope that funding cutbacks are not responsible for a reduction in Auntie's capacity to create such excellent work, not least because The Code may have a sequel.
As I begin my review, there's something I need to get out of the way first –
The Code has some brutal aspects: the death of a country girl when the car in which she is a passenger collides at night with a heavy transport; murder of a woman who has become redundant; an incidental character smashing a beer jug into his head; one of the main characters – a young man with ASD – stripped, masked and hosed down; and a whole lot more.
Please don't allow this to put you off a viewing. Little of the violence is gratuitous. The storyline is generally tight and well scripted and the violence is only a part of the tension that remains high through the whole film. Much of the adrenal rush, common to the genre, is through suggestion and inference and clever editing.
The first episode begins with a couple of country kids crashing a car at night. A girl, later found dead, screams "Run…!" and there is vision of the boy who'd been driving doing just that, cross country in the dark. In the meantime, we meet a politician in Canberra and his pretty blonde PR plotting to humiliate a rival. They have a file of compromising photographs she passes on to a tame internet journalist.
Ad. Article continues below.
There is always a catalyst and, in The Code, it's a slip of paper bearing one word, Lindara. It happens to be within the envelope containing the photographs and Ned, the journo, finds it. It means little at first until he hears about the car accident, which happened at Lindara.
Ned (played by Dan Spielman) has a journalist's suspicion. Is there a connection between a politician and what happened to a couple of kids in a car crash out in the bush? Ned, with his Asperger's brother, Jesse (Ashley Zukerman), and the schoolteacher at Lindara, Alex (Lucy Lawless), soon finds himself embroiled in a web of industrial and political deceit.
Jesse, no surprise, is brilliant with computers. He has the ability to hack his way into any system (or so it seems) and, in one sequence, realises he's been hacked in return. Because it now appears there are people 'out there' prepared to play for keeps, the scene is full of tension. This is a high tech show but not frighteningly so (in the sense that you won't lose the plot if you don't understand computers).
The scenes move between Canberra and the red soil plains of Lindara (filmed at Broken Hill). As befits a good thriller, there are many twists and turns, all of which knit together most satisfactorily over a span of six episodes.
I found very few negatives. One of the few, to me, was the over-use of screen details superimposed on characters' faces at any time a computer was used. It's been done before and I find it a little passé. (Second opinion: My lady partner had no problem with it). Other than that, I thought the production excellent.
Ad. Article continues below.
Please do yourself a favour. If you didn't see it when on TV, get a copy to watch. I promise it's one of the best Australian dramas of all time.
The part of The Code I especially enjoyed was Ashley Zukerman's superb, sensitive portrayal of a young man with ASD. It was my summary of his role, in 25 words or less, that won me the two-disc set. My thanks to Starts At 60 and the promoters for the opportunity to participate.
Have you seen The Code? What did you enjoy about it? Or if you haven't seen it, will you watch it? What is your favourite show? Tell us below.