The boxing Kangaroo isn't just a myth!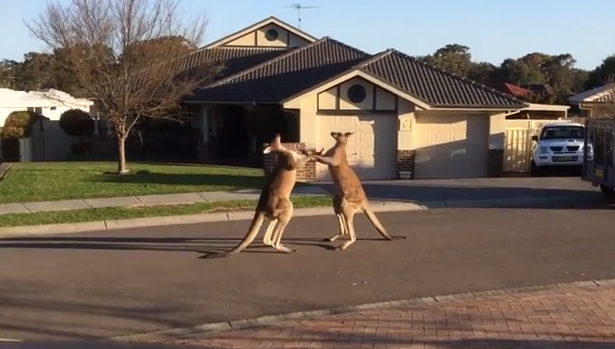 This really has to be seen to be believed: two kangaroos fighting it out in the middle of the street!
Usually a placid animal, these two enemy roos get aggressive with each other, complete with ute in the foreground…it doesn't get much more Aussie than this!
No animals were actually harmed in this video….but we admit it is quite a sight to behold! Watch if you want to see something a bit unusual and funny this afternoon!
Tell us, what is the strangest thing you've seen an animal do? What did you do? Share your funniest stories below!
Ad. Article continues below.