The beautiful moment a nurse gets the thanks she deserves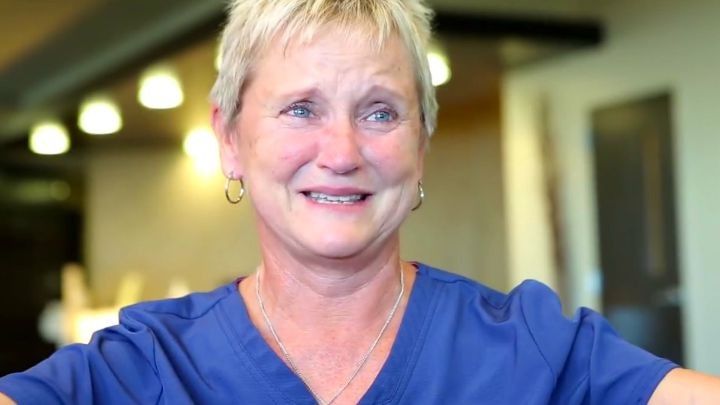 Nurses are incredible people and so often their work goes unrecognised. But this neo-natal nurse was honoured in the best way possible.
Watch as veteran nurse Renee Hendrix explains how she cares for the tiny babies in her care as if they were her own.
"These parents, they don't get to take their babies home. I feel like if I treat the babies like I would want someone to treat my baby when I'm not there, that's the most important thing," she says.
Renee is moved to tears when she is paid a visit by some very special guests who show her that her lifesaving work and compassion pays off every day.
This video, by tissue company Kleenex, has been shared more than 50,000 times and has attracted hundreds of comments, with people posting pictures of their premature babies who were cared for by nurses just like Renee.
Ad. Article continues below.
It's a beautiful tribute to a wonderful woman from a noble profession.
Tiny MiraclesTo celebrate Neonatal Nurses Day, Kleenex® helped a grateful group of parents and their children show a beloved NICU nurse how much her loving care was appreciated in their time of need. https://www.kleenex.com/messagesofcare/

Posted by Kleenex on Tuesday, September 15, 2015
Were you a nurse, or have you been blessed by the help of any wonderful carers? Share your stories below.