The baby boomers' guide to music streaming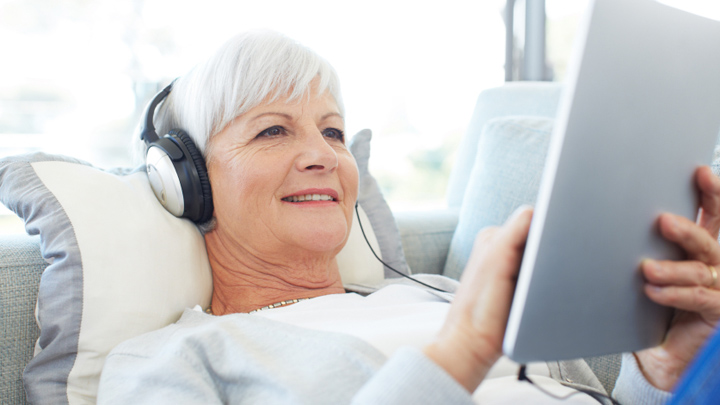 It's a fact of life: everything is changing before our eyes and we need to keep up or we'll be left behind. It is a harsh truth but the benefits overwhelmingly outweigh the negatives!
So, how do you get started? Well, there's a few music streaming services but today we'll just focus on one of the most popular: Spotify.
Essentially, Spotify has millions of songs that you can stream. You can make playlists, libraries of music and share it all with your friends. You can listen to audio books, radio stations from all over the world and learn a language, but the best part is that you can find and listen to a song with the click of a button. But isn't it all the younger generations' music?, I hear you ask. Nope: there's music from the 50s, 60s, 70s and beyond. So many of your favourite artists are on Spotify!
But isn't this just the same as downloading music? No, it's not. It's better because you can get a song stray away without needing to go through the process of finding it on iTunes or another site, downloading it, then putting it on your device. You really pay for the convenience above all else.
Ad. Article continues below.
Signing up
First you'll need to download the Spotify app in the Apple Store or Play Store – it's free. Then you'll need to sign up using either your Facebook account or your email address. Next you'll be asked to pick a subscription. You can choose to have the free subscription, though you will see ads and be interrupted by them, and you can only skip songs a handful of times. It's $11.99 a month for premium which gets you no ads, and high quality streaming.
Finding music
Simply click the left sidebar and start search for music. Search for the artist first and you will go to their page and can see all their songs and albums. To play, simply click the song! And if you love the song, you can press save, and this will save to 'Your Music'. On the artist's page you can scroll down and see their albums as well, and if you click on 'see all albums', up will come results. You can save every song on the album by clicking the three dots next to an album and clicking 'Save'. '
Ad. Article continues below.
Your Music
You can open 'Your Music' by using the sidebar at any time. This is where all your songs will be. You can look at your playlists, songs, albums and artists and choose to shuffle play or just listen to one song or album.
Making a playlist
You can make a playlist by clicking the three dots next to a song and clicking 'Add to Playlist'. It will give you the option to create a new playlist, or add to an existing playlist.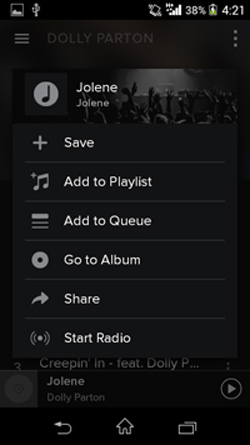 Ad. Article continues below.
Tip
You can use Spotify on your phone, tablet and desktop. It will all sync together when you sign in so you can access your playlists and music anywhere.
Try to use Spotify or other streaming services on your Wi-Fi. You could chew through a lot of your phone data otherwise!
Tell us below, will you start to use Spotify? Have you tried a music streaming service?