The Avengers star Patrick Macnee dies at 93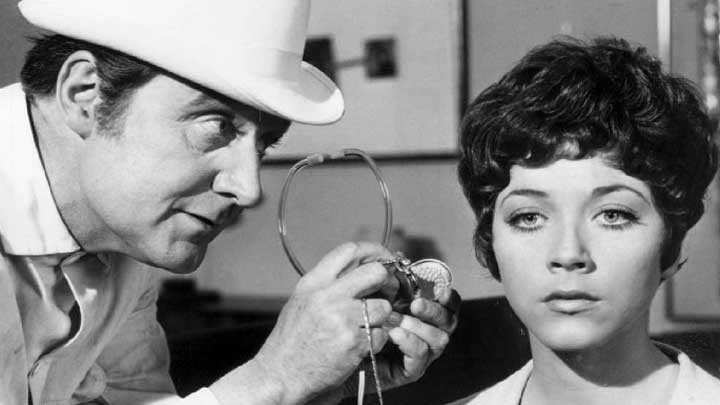 Patrick Macnee, best known for his starring role in the iconic and cheeky 1960s TV show The Avengers, has passed away in California at the age of 93.
Just as he portayed a genteel type in The Avengers, Macnee was born into something of a privileged family. His father was a race trainer, while his mother was descended from the Earls of Huntingdon. He was educated at Eton College, though he later went on to be expelled for selling pornography and acting as the school bookmaker. Post-school he enlisted in the Royal Navy, serving from 1942.
After the war he moved to Canada, and spent much of the 1950s working in Canadian and American TV and theatre, including some small supporting roles in Hollywood films, including Les Girls, The Battle of the River Plate, and A Christmas Carol. He became a US citizen in 1959.
In 1961 he began his rise to fame, in the TV show The Avengers, as the character John Steed. In the beginning he was a supporting actor, with Ian Hendry the star, but as the series progressed his role became larger. Urbane, witty, clad in a Pierre Cardin suit, a bowler hat and wielding an umbrella, Steed and his progression of intelligent, attractive assistants, played by Honor Blackman, Diane Rigg, and Linda Thorson, turned the British show into a worldwide hit. The show ran from 1961 until 1969.
Ad. Article continues below.
Macnee went on to reprise the John Steed character in the late 1970s, in The New Avengers, with Joanna Lumley, and made a voice cameo in the 1998 film The Avengers, in which Ralph Fiennes played the John Steed role.
After both versions of The Avengers, Macnee went on to appear in a slew of film and TV productions. He appeared in the James Bond film A View To A Kill, and again with Roger Moore in The Sea Wolves. His many TV appearances included Columbo, Battlestar Galactica, Love Boat, Hart to Hart, and Murder, She Wrote. He crossed over too into the world of music video clips, appearing in Don't Get Me Wrong by The Pretenders, and Don't Look Back in Anger by Oasis.
Patrick Macnee died peacefully at his home in California's Rancho Mirage, with his son Rupert by his bedside.
On his website the following statement was made: "Wherever he went, he left behind a trove of memories."
"Patrick Macnee was a popular figure in the television industry. He was at home wherever in the world he found himself. He had a knack for making friends, and keeping them."
Were you a fan of Patrick's star turn in The Avengers? Did you see him in in any of his many TV and film appearances?