The ageing advice you will actually want to follow!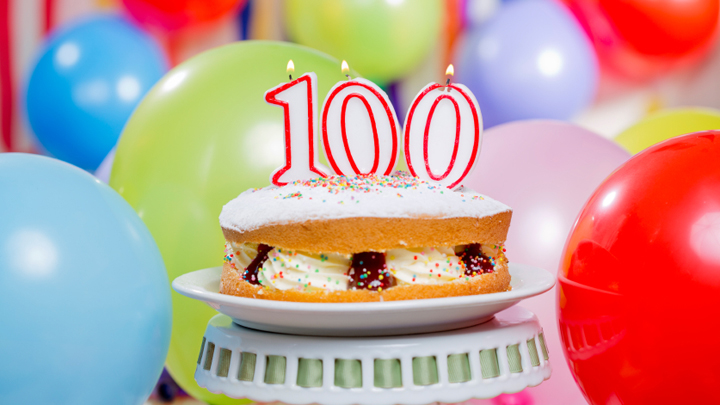 When we think of longevity we think of eating our green vegetables, exercising regularly, avoiding fat and sugar and taking the right amount of age friendly vitamins. But perhaps we should throw everything we know about ageing well out the window because this one woman proves the secret is something very, very different!
Pauline Spagnola from Plains Township in Pensylvania recently celebrated her 100th Birthday with a party that event the local media wanted an invite to. When she was quizzed about the secret to her very happy and very long life she shared that the one secret was "a lot of booze."
Now that is really some ageing advice we can live by! That really is the infinite wisdom of a centenarian.
So there's some awesome advice to go with your Sunday night chardy tonight!
But in case you're into 'more conventional' ageing solutions, here are some of the best tips for longevity… Tell us, what's your biggest secret to ageing well?
Ad. Article continues below.
Some other approaches to living long…
Twiggy ages a little more conventionally with a nice balance and variety of hobbies…
"I have always made things and I made all the curtains and bedspreads in our home".
On top of that, she exercises regularly and does "tap dancing and pilates because it keeps my mind and body active.
Ad. Article continues below.
"I don't have a set regime but I try and work-out at home once a day. I also have singing lessons, it's really good for you because of the breathing technique; it's joyous".
The Boston research team at Harvard School of Public Health discovered that people who survive heart attacks could increase the subsequent life expectancy by increasing their daily intake of fibre.
A study published in Nature Communications reported that the prescription drug D-glucosamine has been found to extend the lifespan of mice suggesting it is likely to do the same for humans.