Ten things Steve Irwin said that we'll never forget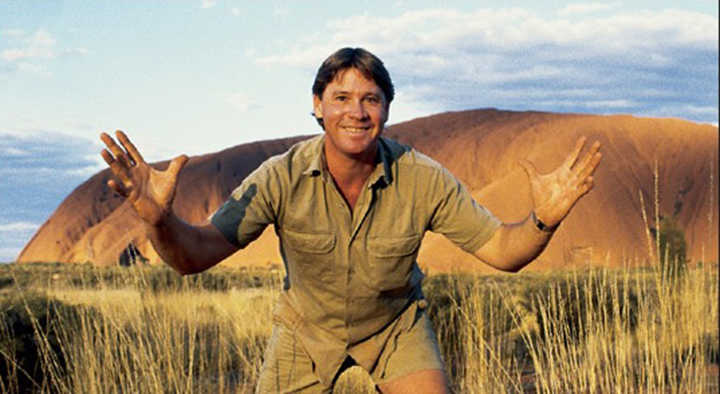 The country and the world loved our Steve Irwin, and we remember him today 9 years after his death with the 10 most awesome quotes we think he is remembered for… other than "Crikey".
1. "I believe that education is all about being excited about something. Seeing passion and enthusiasm helps push an educational message."
2. "Where I live if someone gives you a hug it's from the heart."
3. "I have a message for my fans. Whatever you want to do in this world, it is achievable. The most important thing that I've found, that perhaps you could use, is be passionate and enthusiastic in the direction that you choose in life, and you'll be a winner."
4. "I have no fear of losing my life – if I have to save a koala or a crocodile or a kangaroo or a snake, mate, I will save it."
Ad. Article continues below.
5. "So fear helps me from making mistakes, but I make lot of mistakes."
6. "…I probably don`t show fear, but I suffer from fear like everyone else."
7. "My job, my mission, the reason I've been put on this planet, is to save wildlife."
8. "Yeah, I'm a thrill seeker, but crikey, education`s the most important thing."
9.  "If we can teach people about wildlife, they will be touched. Share my wildlife with me. Because humans want to save things that they love."
10.  "I have a deep-seated respect for parrots. As gifted as I am with all other wildlife, parrots have this uncanny desire to kill me. I'm not sure why, but they're like my kryptonite!"