Taking a mobility scooter to the boat ramp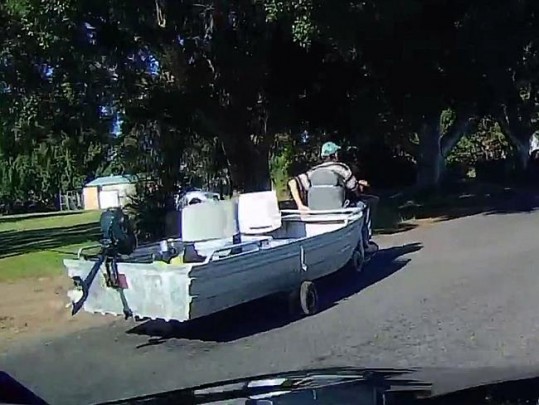 Now this is something you don't see every day!  A guy towing his boat to the boat ramp with his… mobility scooter.  The video, which was posted on Dash Cam Owners Australia website showed the man towing his boat to the Ballina Boat Ramp, holding his trailer in his hand.
The video was posted on Dash Cam Owners Australia's Facebook page along with the comments
"We all have that one mate who goes fishing no matter what stands in their way."
"I think he started to suspect something when we lapped him 3 times to get solid footage. Ingenuity at its finest"

The Australian sought insight from the police today who said the driver could potentially face a raft of fines including unregistered, which could result in a $637 fine, uninsured ($637), unregistered trailer ($637), tow vehicle with unsecured load ($425), tow trailer in unsafe manner ($425) as well as possible licence issues.
Ad. Article continues below.
And there's loads of entertaining comments on the Facebook item on their page!