Swan Lake – a review and poem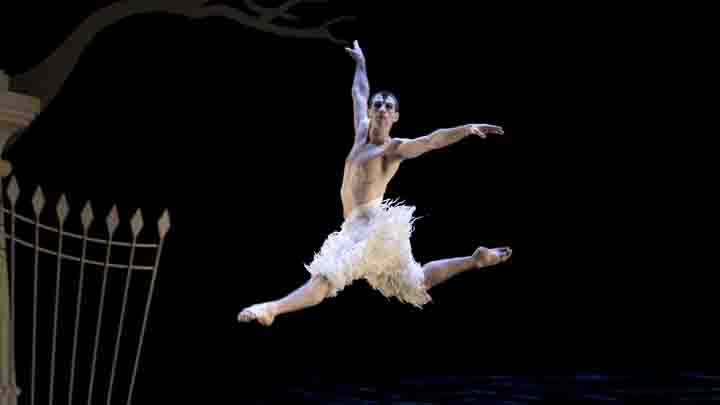 Event: Swan Lake
Location: Royal Theatre, Sydney
Date: 2 November 2014
Reviewer: Jeannie Foye
Rating: 5/5
Ad. Article continues below.
Matthew Bourne enhanced and transformed Swan Lake into a modern day version (set in the swinging 60s).
A brilliant performance by the artists in what was majestic, tragic, funny and riveting entertainment of the highest form. Not to replace the original beauty of Swan Lake but somehow to bring it to level of mere mortals, in this case royalty and everyday life of the swinging 60s.
The cast, I might add, composed more males than females, but between them they were both bewitching and bewildering, beguiling and bedazzling. Myself and the almost full audience were riveted, captivated and entranced for over two and a half hours of brilliance and visual delight.
Some may have been shocked but at the end the place was a cacophony of applause and standing ovations. The cast and audience felt at one in three ovations, raising the rafters! I would highly recommend that the new version of modern Swan Lake be seen.
Ad. Article continues below.
Not to supersede the original Swan Lake is the original masterpiece, from which this I consider is another masterpiece that evolved and flows. But to me it only enhances the true value of live performances of the arts.
It has taken me more than a few days to come down from the high the performance, story which was told in actions, expressions and brilliance of the dance. The setting was perfect. I have managed to not tell the story as I perceived it, for indeed it was a classic in itŒs own right. See it for yourself is my advice!
I went, like many, to view Swan Lake in its magical but distant beauty as I am sure many others did also. This production was clear amazing in dance and storyline which was easily recognised by the brilliant performance of all the artists.
In conclusion I will say I was completely swept away! On a high, so had to come back to earth slowly; provocative and captivating.
I give no further details but would recommend it to be seen (live if possible) in all its magnificent regal splendour. My compliments to Matthew Bourne and the magnificent dancers who I felt went above and beyond in their performance.
Ad. Article continues below.
I also add my overwhelmed thanks to the staff of Starts at 60 for my tickets or I would have missed a lifetime experience, which is now embedded as a treasure in my memory.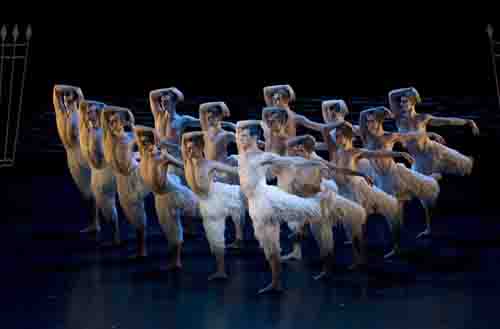 Swan Lake – a poem:
From Starts at 60 I delightedly received for free
Tickets to see Swan Lake by Matthew Bourne in Sydney
Ad. Article continues below.
I read no write up or review so expected Swan Lake as it used to be
No conception of what would surprisingly and spectacular would unfold
A story so magnificent will try to review but has to be seen rather than told.
A regal Prince in a huge bed surrounded with crown and royal red and gold
Dreaming we saw above him a Swan he did behold.
Ad. Article continues below.
Then action! Male and female servants resplendent in black and white
Dance around their master, serving his every need to make his day right.
A regal Princess so cool and aloof on the scene came into view
Their appointments together, launching a ship giving out medals, what Royals do
Crowds and cameras too, all part of the story emerging, mesmerising, resplendent in colour! Action! Entrancing to watch, it is true
Ad. Article continues below.
The costumes and settings were as if happening in the 1960s, my verbal view.
Then to the ballet with a brash blonde tourist gatecrasher too
Butterflies and flowers wood nymphs dance brilliant and funny, brilliant in colour and hue.
Have you seen a beautiful play or theatrical performance like Swan Lake? Or were you lucky enough to see this show? Tell us below.