Susan Sarandon and Jessica Lange set to play two of Hollywoods leading ladies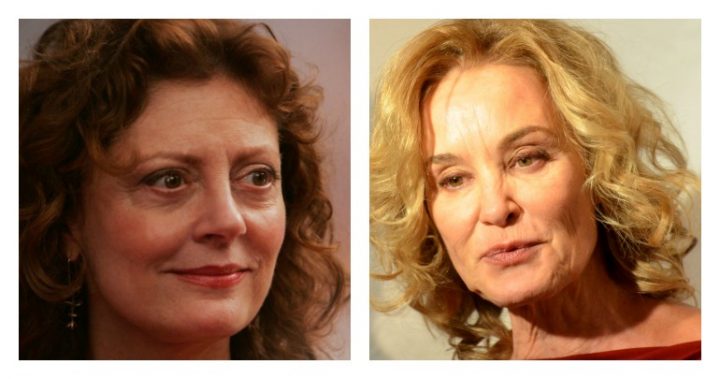 In what is quickly becoming one of the most hotly anticipated television series, Susan Sarandon and Jessica Lange have been pictured on the set of their new show 'Feud' about the bitter rivalry between Joan Crawford and Bette Davis.
The show centres around the hatred between Joan and Bette who openly spoke about their distaste for each other.
The two actresses had been fighting for years after they both fell in love with the same man, actor Franchot Tone.
Ad. Article continues below.
Their feud came to a head when they worked together on the 1962 film 'Whatever Happened To Baby Jane?'. The film received rave reviews with many saying the anger between their two characters was easy to channel given their feelings for one another.
For a scene where Bette had to drag Joan across the floor, Joan admitted to filling her pockets with rocks to make it harder for Bette to pull her.
In an interview after the film wrapped, Bette said: "The best time I ever had with Joan was when I pushed her down some stairs in 'Whatever happened to Baby Jane?'."
Now Susan and Jessica will play the ladies on the small screen with the first season filming eight episodes.
Ad. Article continues below.
The show is being written and directed by Ryan Murphy, who created the hit show 'Glee', while Brad Pitt is on board as executive producer.
It's expected to air next year.
Would you watch this show? Were you a fan of Bette Davis and Joan Collins?