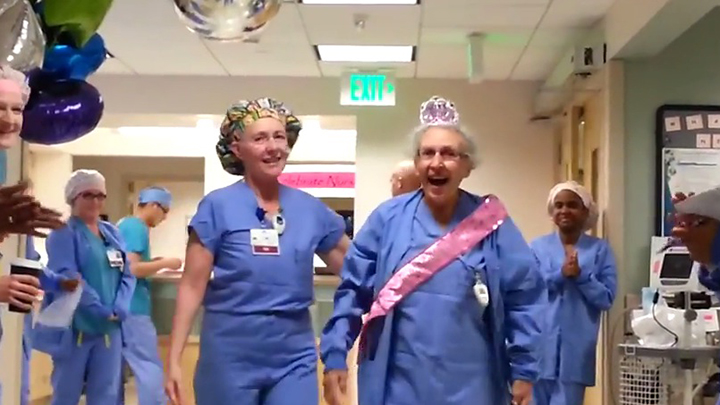 Our Government wants Australians to be working longer – maybe it's time to take a leaf out of this lady's book.
Ad. Article continues below.
SeeSee Rigney is the oldest working nurse in the United States.  She's just turned 90 and is still going strong working as an operating theatre nurse at Tacoma General Hospital in Washington.
SeeSee has been nursing for almost 70 years and she continues to inspire her younger co-workers with her passion and enthusiasm caring for her patients.  Happy Birthday SeeSee!
Take a look at the video below and tell us are you inspired by SeeSee?