Steve Price has his say on the petition against The Project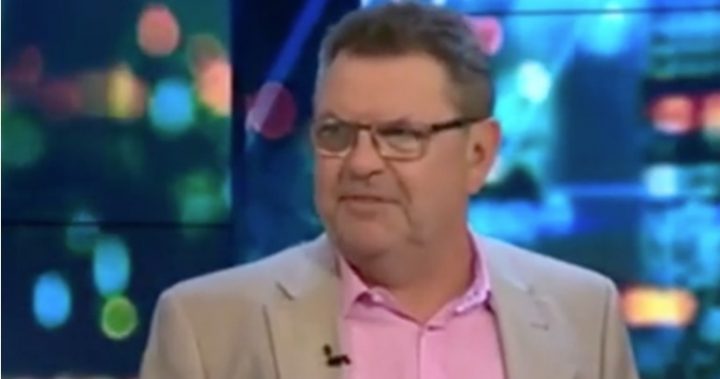 You might remember hearing yesterday about a petition calling on The Project to apologise for "leftist bullying" against co-host Steve Price.
Well, Price has opened up about the petition, addressing the issue on last night's episode of The Project.
Describing himself as "a big boy", Price said he didn't feel that he was "bullied at all".
"A lot of people have been very outraged on my behalf today. Someone started a petition that I know nothing about, media are reporting stories that I've been somehow bullied on this show last Wednesday night," he said.
"I don't feel that I was bullied at all, no one on The Project owes me an apology for anything – I'm a big boy I can look after myself. Let's get on with the program."
Ad. Article continues below.
Read more: Petition calls for The Project to apologise
The petition, signed by 35,000 people, called for The Project to apologise over a heated exchange between Price and co-hosts former Labor staffer Jamila Rizvi and Carrie Bickmore on the night of the US election.
If you missed what happened, Bickmore asked Rizvi for comment about the breakdown of women voting in the US.
Price interjected to share his opinion that the vote breakdown would indicate an underlying discontent.
"What that shows you is that people in real America, small town America, weren't buying the bulldust coming out of the elits," Price started before being cut off by Rizvi.
Ad. Article continues below.
"Sorry can we cut this bull**** about the idea of there being a real America," she said. "All America is real — and the question I believe was to me…"
After she'd finished speaking an obviously upset Price went on the attack saying, "This is the reason why Donald Trump won, because people like you lecture and heckle people."
Bickmore had to intervene when things started to flare up and said, "Pricey, we were talking to Jamila and you don't need to keep that tone."
The petition stated that Price was "abruptly cut off and insulted by Jamila on national television despite his best efforts to lower the outrageous tone being fuelled by the guest".
It claims that following this exchange Price remained silent for the rest of the discussion due to the "abuse and degradation" he suffered on the night.
Ad. Article continues below.
The fallout is continuing, with the Daily Mail reporting Rizvi unpublished her Facebook page because she was being abused over the incident.
What do you think of the whole issue? Storm in a teacup or deserving of an apology?