Steve Clisby sits down exclusively with Starts at 60!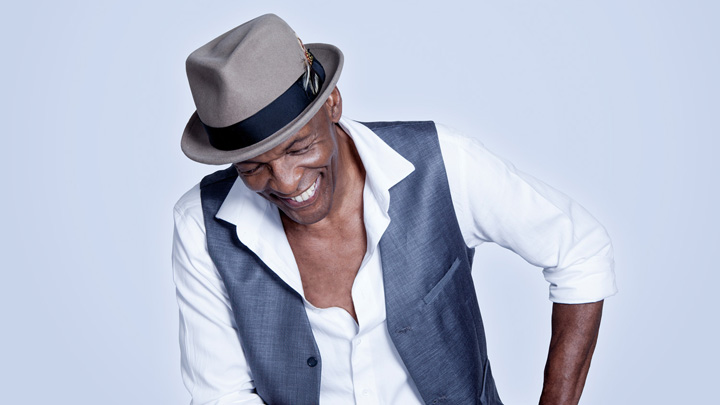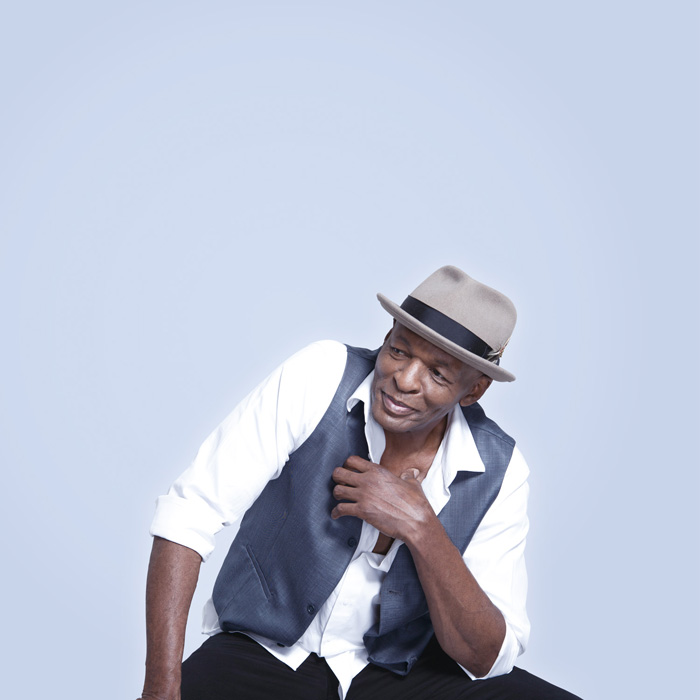 The Voice is typically a program that showcases wonderful voices of the youth, but it was 67-year-old Steve Clisby that stole the show and our hearts in last year's season. Since captivating audiences and making it to the semi-finals, Steve has sold out 20 shows and has just wrapped up an Australian tour. He's been an accomplished musician for many years but we're so happy to have found him and that he has found so many new fans. Starts at 60 exclusively sat down with the delightful soul singer to talk about his voice, fame after 60 and goals for the future….
Starts at 60: When did you find your voice?
Steve Clisby: In a hotel room in Spain. I was singing to myself and a girl heard me outside the door and gave me a compliment. That gave me confidence enough to think I might be able to get away with it on stage.

Ad. Article continues below.
SAS: What is your music passion and where did you find it?
SC: Music has always been a passion from a very young age. I was always busy with it one way or another. Piano, singing, sax. It was just in my blood and part of my culture. My parents must have sensed it because they always encouraged me from the start.
SAS: Has music been your only career in life? Have you had a fallback?
Ad. Article continues below.
SC: I studied hair dressing, have been a male nurse, worked in retail, all before 18. After that it was all music. I've considered doing other things during the hard times but I like being my own boss too much.
SAS: What are the biggest journeys music has led you on over the years?
SC: It's taking me out of my comfort zone, around the world and taught me two other languages and and brought me in contact with many other cultures. It's been my university of life.
Ad. Article continues below.
SAS: Who are your music role models? Why?
SC: Most of my role models are sports stars. Not team sports but sports like tennis, athletics, golf, boxing, they all have to maintain a certain level of health and fitness and defeat their own personal demons to win.
SAS: What was it like as the only mature competitor on The Voice?
SC: I really didn't look at it like that. I'm not very mature (smile) or I wouldn't be in this business in the first place. I've always felt age is just a number, that is until everything starts to hurt. I'd say let other people worry about the numbers I'll just keep doing what I love.
Ad. Article continues below.
SAS: What happened after the show?
SC: Lots happened. The show was a challenge that I've never gone through before, so it was a bit scary. I've learned and continue to. It's brought more music, more approval, more work, more gigs, more of everything and guess what, I still want more! Crazy!
SAS: Tell us about your latest music release…
Ad. Article continues below.
SC: I really love this album. We worked hard to make something that sounded fun and easy. Doesn't quite make sense but it worked. Great songs, great team of people and I'm still happy with it. 
SAS: What would you most like to achieve? In music and in life?
SC: I'd like to bring the same happiness to others as I've gotten from music, just to let them know they are not alone. We are all in this together. In life I think the satisfaction of accomplishing my dreams.
Ad. Article continues below.
Thanks to Steve Clisby for the opportunity to interview him. If you'd like to buy his new album, it is available for $16.99 (digital copy) or $19.99 (hard copy) via his website http://www.steveclisby.com/store/ 
What is your favourite Steve Clisby song or memory from The Voice? Have you seen him play before? Tell us what you love about Steve Clisby below!