Stephen Fry marries his partner Elliot Spencer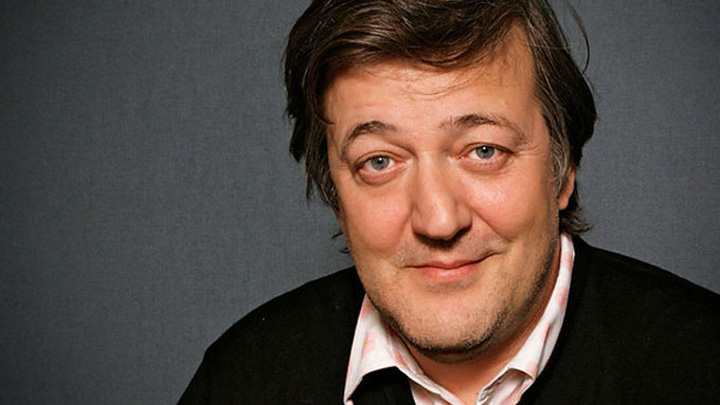 Actor, writer and broadcaster Stephen Fry has married his partner Elliot Spencer in a small ceremony in Norfolk, England.
Stephen's engagement to Elliot was announced less than two weeks ago however it didn't feel at all as if the two lovebirds were rushing their tender union.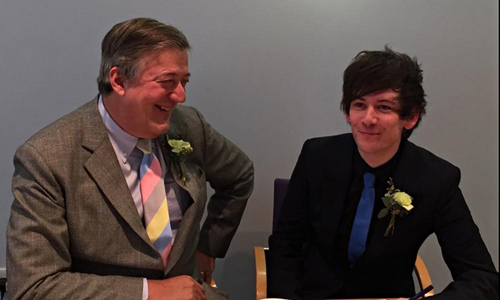 The marriage was announced via Stephen's Twitter with a photo of he and Elliot signing a marriage register along with the caption: "Gosh. @ElliotGSpencer and I go into a room as two people, sign a book and leave as one. Amazing".
Stephen and Elliot wore matching green carnations as a nod to Oscar Wilde, whom Stephen played in 1997 film Wilde. To show it wasn't just a coincidence they wore the famous flowers, Stephen tweeted again to show that his wedding had in fact been approved by an Oscar Wilde doll.
Ad. Article continues below.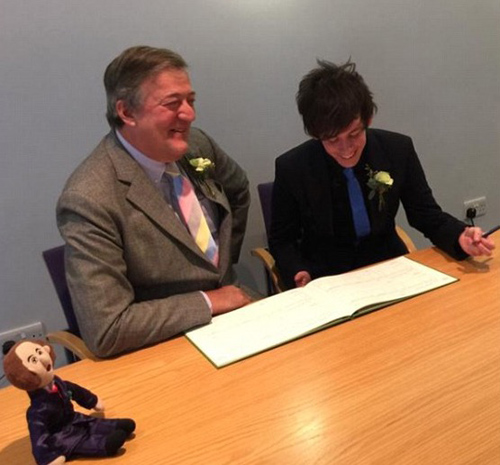 Same sex marriage was legalised in England in 2014 meaning the happy duo are officially husband and husband.
When the couple announced their engagement earlier this month, there was public shock at the age gap between the two men – 30 years. All of that seemed insignificant as you can see from the photos.
Tell us your thoughts below.