Starts at 60 sits down with Colleen Hewett to discuss life, music and breaking free of abuse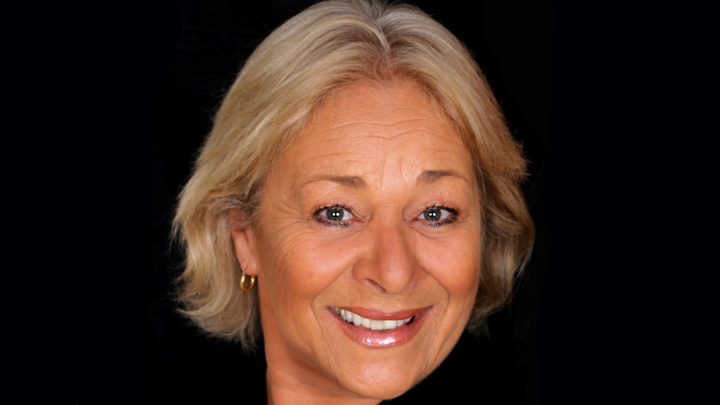 15 years after her last album, Colleen Hewett has finally returned to the studio, to create the album she has wanted to make for a long time. Black & White sees Colleen set her stirring vocal ability free with genres ranging from emotional ballads, to country and soulful blues tracks, as she takes the listener on a journey that traces her family history, including previously unknown details about her ancestry and experience with domestic violence.
The first single from the album, Shut Up And Let Me Breathe, sees Colleen not only exploring the personal torment of domestic violence, but also proclaims her support for Violence Free Families, a Rotary initiative, which Colleen is proud to be an ambassador for.
The film clip for 'Breathe' is as stirring as the words to the song. This stark video brings together people from all walks of life – some very well known personalities, others completely unknown.
Familiar faces include Ian 'Molly' Meldrum (who produced her massive hit of the 70s Day By Day), Stephen Curry (who played Colleen's son, Damien Oliver, in the film The Cup). Eddie McGuire, Alan Jones, Neil Mitchell, AFL legends, Kevin Bartlett and Ron Barassi, Australian of The Year Rosie Batty, Peter Helliar, Derryn Hinch and many more. The video and song is a reminder that domestic violence can affect anyone and everyone – and it is up to all of us across society – young and old, celebrity or average Aussie – to act against it and protect one another from its menace.
Starts at 60 has the special opportunity to speak to Colleen.
Ad. Article continues below.
You're an ambassador for Violence Free families, and you've written a song with a quite strong message. ­What would you say to someone who is going through domestic violence given your experience? Particularly an over 60?
'Shut Up and Let Me Breathe' was written by Tracey Bunn, and when I first heard the song, I thought that Tracey was saying exactly what I was thinking at the time of my experiences of violence. It is complicated because at the time, it is all consuming and it is difficult to know what to do. On reflection, I recommend finding someone you trust to talk it over. Actually do something. For me, it was difficult to find that ally but now I am doing something about it and Violence Free Families, the Rotary initiative, are helping offenders change their ways.
When you're not performing whether musically or on screen, what do you enjoy doing? Do you have grandchildren? What do they think about your latest release?
My children do not have children so I am not a grandmother yet. I enjoy my time with the three kids, and they are very supportive of my career. Casey my eldest, worked on the album with design and marketing, and it helps to have a younger view on what we are doing. William wrote a song about my family for the album which I just love, and he also played guitar on several of the tracks. He plays in my show with me when he can, and that is a nice contrast on stage.  
How has it been working with so many inspiring over 60s, including John Farnham? Who else has truly inspired you?
Ad. Article continues below.
I don't know if other over 60s have the same view as me, but I don't see people and think "you're over 60". With Jill and John Farnham, I just see two great friends who I have known for a lifetime. People who actually get out there and try, inspire me. My parents inspired me tremendously. They were hard workers, and so supportive of everything we kids did. My Nanna, who I sing about in the Tony Naylor song, 'Rockin' Chair' on the Album, was a true inspiration to me. Her dedication to the family and the community under very difficult circumstances inspired everyone who met her. 
I must tell you that I met Ella Fitzgerald once and I admired her greatly, and still do. We had some private time, and she was in her later years then, and she was out there doing it. That impressed me, and I loved the way she held my hand and wished me luck.
What is the benefit of being an over 60 in the music business? Have there been any barriers due to your age?
There are barriers for all Australian artists. Make no mistake. And age does come in to it I suppose because some of the younger people making decisions about who goes on what show, whether it be radio television of concerts, have never heard of people like me. But I never let that affect me because in my view, it is down to talent. I notice that some of the young singers coming up through the various talent shows, are often mimics of second rate overseas artists, and they seem to be encouraged to do so by the judges.
Ad. Article continues below.
My approach has always been, don't copy anyone, be yourself and believe you are good at what you do. I know that I can't cook so I don't kid myself but I love to sing and I am pleased that some people think I can. Maybe that's the reason my album is called Black and White.   
Colleen's album, Black and White has just hit number one on the Australian Jazz Charts! Here's her clip for her first single off the album, 'Shut Up And Let Me Breathe':