Star Trek actor wants to talk with Tony Abbott about gay marriage laws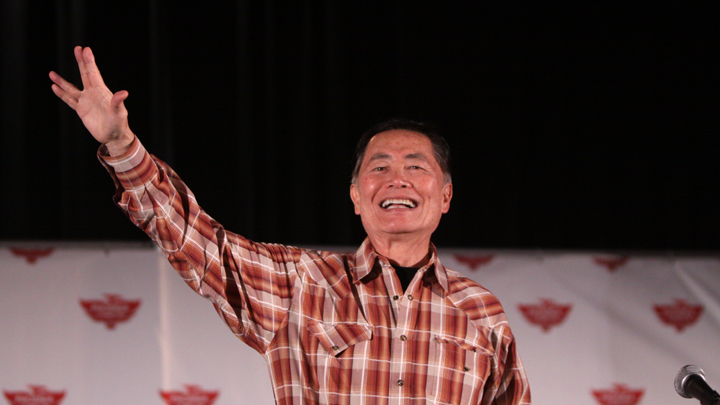 George Takei, best known for his role as Sulu in Star Trek, was recently in Australia to attend the Game of Thrones premiere.
While here, he took aim at Prime Minister Tony Abbott and his lack of government policy surrounding marriage equality.
The Daily Telegraph reports that the longstanding advocate for equality said, "It's rather backward, I mean you don't have marriage equality.
"(In the United States) it's a patchwork but we are a few steps ahead of you.
"Well I know  [Tony Abbott is] not with us (on gay marriage), so it would involve a long conversation, although I have been able to convince people before.
Ad. Article continues below.
"I'm optimist. I know that Australia is going to catch up", he said.
"It's a very progressive country with people that are progressive.
"We are members of a family. We're sons and daughters, brothers and sisters and in some cases fathers and mothers".
Support equality with @EveryoneMattersDay. Tweet your #IAM selfie and share mine! pic.twitter.com/1Dmr3QUGrA

— George Takei (@GeorgeTakei) April 2, 2015

 
Do you agree with George? Do you think Abbott is a Trekkie? Could he be convinced to change his mind about marriage equality by Sulu?