Susan Sarandon wows in eye-popping mini and thigh-high boots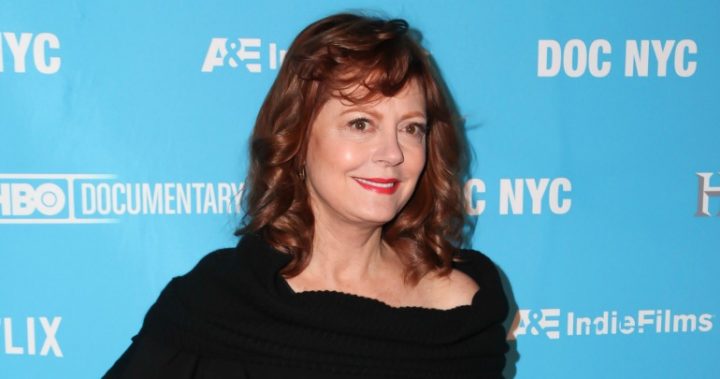 Susan Sarandon is not one to shy away from attention. 
Taking to the red carpet for the premiere of the documentary Soufra, she was certainly getting plenty of it, wearing thigh-high scarlet stilletto boots.
The red boots were a stark contrast to her black mini, and off the shoulder top.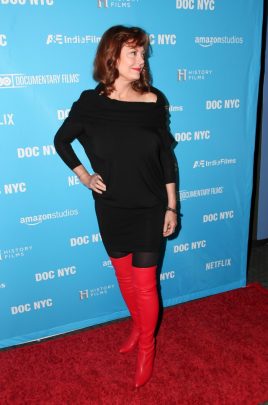 Read more: Susan Sarandon shows off figure in revealing photo. 
Sarandon is an executive producer of the movie, which recounts the story of women in a refugee camp near Beirut who began a flourishing catering enterprise.
Ad. Article continues below.
It has been called a wildly inspirational story of social entrepreneur Marian Sha'ar, a refugee who'd spent her entire life in the 69-year-old Burl El Barajneh refugee camp south of Beirut, Lebanon.
The film chronicles Mariam and a diverse team of fellow refugee women, from throughout the Middle East who share the camp as their home as they set out to change their fate by launching a catering company, Soufra, and then expanding its reach, outside the camp with a food truck business. Together, they heal the wounds of war through the unifying power of food while taking their future into their own hands.. 
During the premiere Sarandon took to the stage to talk about the movie, and had previously called it the only 'feel good' documentary about refugees she knew of, saying it was both inspiring and delicious.
Read more: Susan Sarandon posts sultry throwback photo. 
The documentary will be released in the US on December 15.
Is this the kind of movie you'd like to see?